Brightline West Los Angeles to Vegas High Speed ​​Rail Project Updates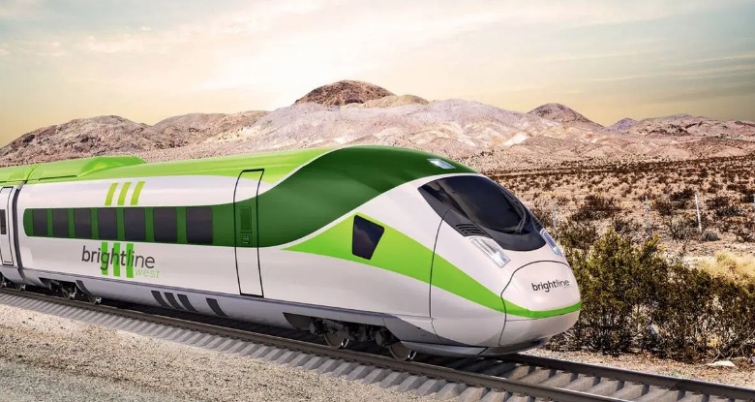 Formerly known as XpressWest, Brightline West, a proposed private high-speed rail line between Las Vegas Valley and Victor Valley in the high desert region of Southern California, is expected to open in 2023.
Also Read: The US$14.5 Billion Los Angeles Airport (LAX) Modernization Project
Look for construction leads
The 170-mile electrified line will be built on leased property adjacent to I-15, with a top speed of 180 miles per hour and a travel time of approximately 90 minutes from Apple Valley Station. Each train making the journey will have a capacity of 1,200 people and will run every 45 minutes.
If implementation of the Brightline West project which aims to provide an alternative to air and car travel between Southern California and Las Vegas – a favorite vacation destination for many locals – begins in 2023, passenger services could start three years later, in 2026.
the developer estimates that the entire project will cost around $8 billion. The company attempted to issue up to $3.2 billion in tax-exempt bonds in 2020, but the offering was canceled due to a lack of demand.
A bond financing package is still being discussed, and there is optimism that the project would receive federal support under the recently passed $1.2 billion infrastructure plan.
Plans for the 63-mile interconnection of the Brightline West line
Transportation officials are also exploring the possibility of a 63-mile connector between Brightline and the developing high-speed rail project in Antelope Valley that would allow the former to connect directly to Union Station.
Construction plans for the Antelope Valley high-speed rail extension to Union Station recently moved forward after state authorities certified the latest environmental impact report on the 14-mile extension. from Burbank to downtown Los Angeles. The City of Burbank opposed the expansion, arguing that the positioning of the rail line could affect operations at Burbank Airport and the city's drinking water supply.
Authorities have not yet certified any environmental studies on the proposed high-speed rail segments from Palmdale to Burbank or Los Angeles to Anaheim, however, Metro has anticipated certification and progress of these segments by implementing new projects to support the proposed construction.
If you have any remark or more information about this article, please let us know in the comments section below.