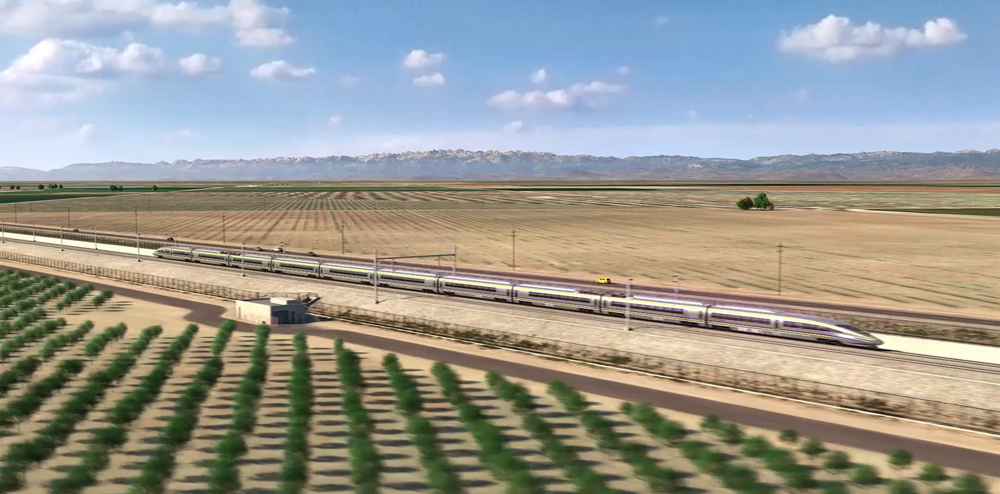 ---
SACRAMENTO, Calif. — The California High-Speed ​​Rail Authority's Board of Directors has approved contracts to design 52.4 miles of right-of-way that will extend the route north to Merced and south. south to Bakersfield, completing the initial 171-mile segment in the state's Central Valley.
The board awarded a $41 million design contract to Stantec Consulting Services for the 33.9-mile, 40-structure Merced-Madera segment, and a $44.9 million contract to HNTB for 18.5 miles between Shafter and Bakersfield. The contracts, which are expected to last two years, will see the companies work with the authority at high speed to finalize the project footprint, advance design work and map the right-of-way and relocation of utilities. These milestones are the prelude to construction, with the goal of operating trains between Merced and Bakersfield by the end of the decade.
"Taken together, these contracts reinforce the Authority's efforts to have high-speed rail running through the heartland of California by the end of the decade," said Authority Chairman Tom Richards. A press release. "These contracts demonstrate our ability to leverage lessons learned from past contracts, increase project readiness and prepare for continued progress on this transformative project."
The 119 mile segment between Madera and Shafter is currently under construction. More information on the construction site is available here.