China expands its high-speed rail system to neighboring countries; Could deploy the "fastest train in the world"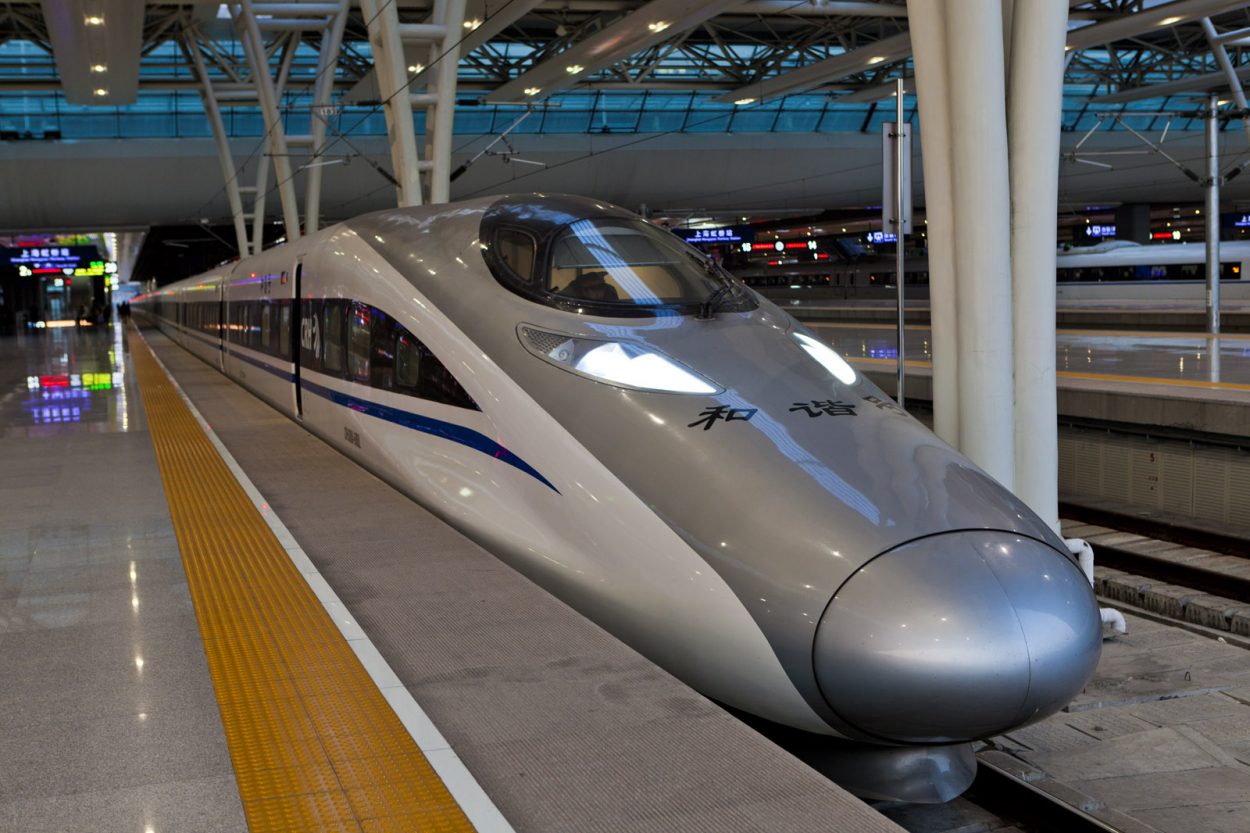 China has the largest high-speed railway network in the world and is also extending the same network to neighboring countries. And if things go according to plan, the communist nation could soon roll out what it calls the world's fastest trains.
Bullet trains or the High Speed ​​Rail System (HSR) are an elite addition to the existing rail services. This railway system integrates several elements such as infrastructure for new lines designed for speeds of 250 km/h and above and upgrading of existing lines for speeds of up to 200 or 220 km/h as well as interconnecting lines that join high-speed sections speed.
The availability of this large-scale infrastructure defines the speed a train must reach to qualify in an HSR system.
HSR systems also have separate rolling stock designed specifically for trainsets. Other technologies involved in these systems include special telecommunication facilities, signaling tools, operating conditions, and equipment, among others.
An important benefit of rapid transport facilitated by high-speed trains is seen in terms of achieving regional integration. The current evolution of the LGV network shows a very strong increase in the length of the network in Asia. Due to their advantages, the development and implementation of high-speed rail lines are being explored around the world.
China's extensive HSR network
China has a network of at least 37,900 kilometers of high-speed lines spread across the country. Since 2008, it has been expanding its network into clusters of megacities. In fact, in 2020, 75% of all Chinese cities with a population of 500,000 or more had a high-speed rail link.
Half of the progress of this huge network has been made in the last five years. Reports indicate that the network is expected to double in length – up to 70,000 kilometers – by 2035.
Several of these lines have trains running at maximum speeds of 350 km/h. Not only have these super-fast trains transformed intercity travel, they have also broken the dominance of airlines on some of the country's busiest routes.
China aims to make high-speed rail the preferred mode of transportation for long-distance domestic travel. With the spread of the HSR, the ruling Chinese Communist Party and its leader Xi Jinping have an opportunity to use it for social cohesion, expanding political influence, and consolidating distant regions with diverse cultures into the current dominant.
Quick build
China originally depended on imported high-speed technology from Japan and Europe to establish its HSR network. Global railway engineering companies such as Bombardier, Alstom and Mitsubishi have cooperated in this effort, largely due to the potential size of the new market.
This equation has changed over the past decade as Chinese companies have become world leaders in the manufacture of high-speed train technology and engineering. The main reason was the rapidly expanding of their home network.
While the vastness of the country and its wide variations in topography and climate posed multiple challenges for Chinese railway engineers, centralized state funding and planning allowed the nation to avoid endless legal wrangling. and accelerate the development of the network.
A good illustrative example is the Zhengzhou East-Wangzhou line. The 815 kilometer rail line was built in less than five years, at a cost of $13.5 billion.
By the end of 2020, China National Railways operated more than 9,600 high-speed trains daily. This included the world's only high-speed overnight services on select longer routes.
More than 100 tunnels, each over 10 kilometers long, have also been built as part of this network. Several long-span bridges have been built over natural obstacles like the Yangtze River.
In July this year, China unveiled a high-speed train service linking Lhasa, Tibet's capital, and Nyingchi, near the disputed border with India, across from this country's Arunachal Pradesh state. last.
Several innovations have been incorporated to meet the unique requirements of China's varied terrain and climate. Chinese companies have introduced autonomous (driverless) train operations and advanced signaling and control technology.
Advantages and disadvantages for China
LGV projects are supported by investment funds and loans. They reinforce China's position as a regional superpower in Asia, while attracting developing countries by offering to build such railway lines there. These nations will likely rely on China-built rail networks, further increasing their economic dependence on Beijing.
Some studies speculated that the new transportation infrastructure could boost real estate business and attract foreign direct investment to central and western China. They can also increase local government tax revenue. Researchers studying the economic impact of high-speed rail found that in eastern China, one such station boosted the economy by nearly 9% within a 4 km radius.
In central China, this increase was 3.6%, while in the northeast, it was 4.4%.
However, the researchers also noted that, on average, each high-speed rail station in western China corresponded to more than 1.5% decline in the intensity of local economic activity.
A study published in the journal China Industrial Economics in September showed that the construction of high-speed lines accelerated the "brain drain" from western regions as people from there moved to the eastern region.
Regardless of the balance between the pros and cons of this system, China is keen to build even faster trains and expand the network beyond its national borders.
Is China heading for the "fastest" trains?
Towards the end of 2020, Chinese railway engineering giant CRRC previewed the prototype of a very high-speed electric train for international routes. This train was capable of running at speeds of up to 400 km/h. This prototype would have the ability to operate at temperatures between -50C and +50C.
It also features gauge-changing axles that allow it to go directly to Russia, Mongolia and Kazakhstan, countries that use a wider track gauge than China. It is speculated that this ability to change gauge has the potential to allow direct trains to reach India and Pakistan via Myanmar and Bangladesh.
Expansion into neighboring countries is already underway with the HSL Laos-China officially launched this month. the Sino-Thai The HSR project is also progressing.
Potential rail routes that cross the Himalayas to Nepal or extend to Russia and former Soviet states in Central Asia will provide improved trade routes for Chinese exports. They will also be able to deliver huge development contracts for the country's railway and civil engineering companies.
The speed of 400 km/h is not, however, up to the speed that China wants to achieve. State media reports show the nation had unveiled a magnetic train capable of reaching a top speed of 600 km/h in July. Such speed means this locally developed train, which uses electromagnetic force to levitate above the tracks, is the world's fastest land vehicle.
While the country has not yet developed intercity or interprovincial maglev lines, research on such transmission lines has already begun in some cities, including Shanghai and Chengdu.