Coventry light rail project gets financial boost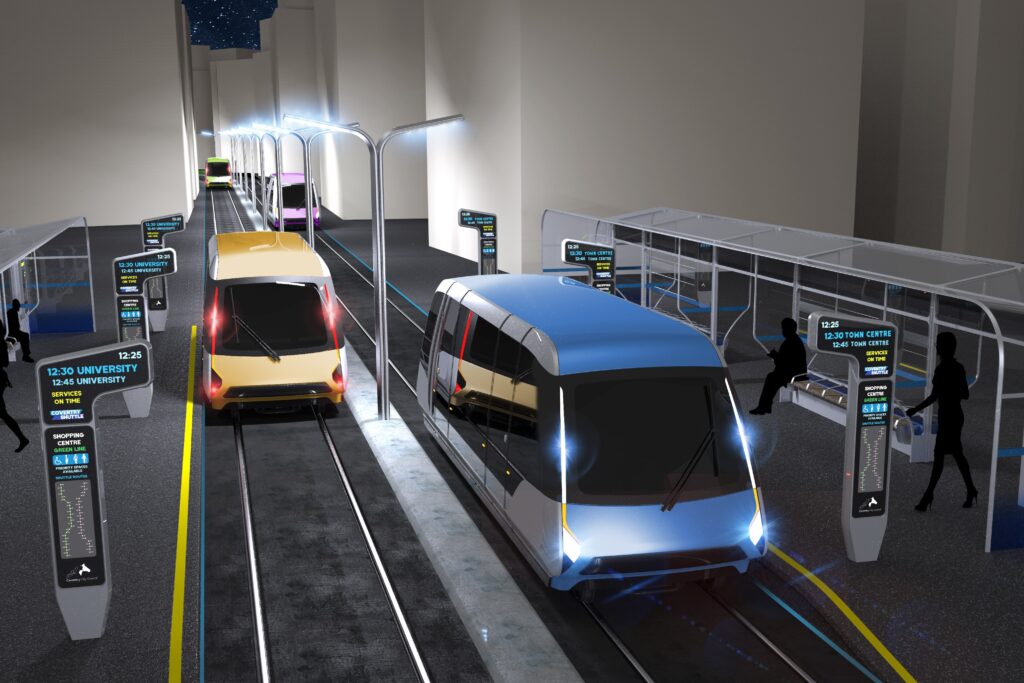 Coventry City Council has secured £115.9m to spend on decarbonizing its transport systems and a "large part" will go towards developing the city's very light rail system.
The majority of funding came from the Department for Transport (DfT) City Region Sustainable Transport Agreements (CRSTS), which are multi-year consolidated transport agreements agreed with central government and based on plans submitted by city regions. The West Midlands have received £1.05billion over the next five years from CRSTS.
Further funding for Coventry's transport decarbonisation comes from the West Midlands Combined Authority's Active Travel Fund and funding from walking and cycling charity Sustrans' Paths for Everyone. An additional additional sum of up to £26.8 million could be raised through matching private and public sector investments.
The Council says the funds will go towards targeted improvements to road networks, installing new cycle and walking paths and improving connectivity across the transport system.
In addition to this, construction of the Coventry very light rail system will start. Early work on the project has already seen the development of a "revolutionary" caterpillar that is inexpensive and easy to installas well as a one-of-a-kind fast charger that will obviate the need for overhead line equipment.
Part of the CRSTS funds will go to research and development, while a significant part will go to the construction of a demonstrator. This will be a 2km line between Coventry station and Pool Meadow bus station in the city centre. This line will eventually be extended to University Hospital in East Coventry, if the project is given the green light to continue.
Work on the very light rail should start before the end of the year.
The Council's overall objective for these funds is to promote sustainable transportation and encourage residents to use alternatives to private cars, thereby reducing emissions.
Jim O'Boyle, Coventry City Council's Cabinet Member for Jobs, Regeneration and Climate Change, said: "We know that to play our part in tackling the causes of climate change, we need to bring fundamental changes to our city's transportation network.
"We need to encourage people to choose alternatives to the private car for certain journeys and to do this we need to ensure that walking, cycling and public transport are attractive and viable alternatives in our city.
"That's why I'm really happy that we were able to secure such significant funding to help us do this. This funding will help us carry out several projects that will play a major role in the green transformation of our city's transportation network. As well as an all-electric bus fleet, fully separated cycle lanes and more on-street charging points than anywhere outside of London, our ambition is to empower people to be able to make real choices about how they move sustainably.
"As we've said before, in Coventry we don't just want to talk about climate change. We really want to tackle it. With this funding and the programs we get as a result, we will do just that.
Do you like what you read? To receive daily and weekly New Civil Engineer newsletters, click here.