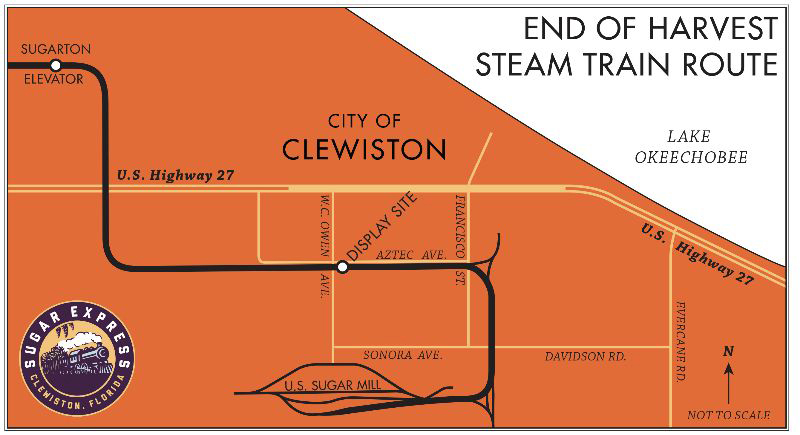 Steam train to mark the end of the sugar cane harvest in Florida
The public is invited Monday to see US Sugar's Sugar Express steam locomotive, 4-6-2 No. 148, run on the last cane train of the season, signaling the end of the cane harvest. The train is due to leave the Sugarton Lift west of Clewiston, Florida around 10 a.m. and then head south via Clewiston. Later today, the locomotive will be on display at 235 W. Aztec Avenue in Clewiston. Those interested in seeing the train in action can watch from any public road and are asked to stay at least 25 feet from the tracks at all times. Schedules and routes are subject to change. Visit the Sugar Express Facebook page for up-to-date information.
STB calls on Class I railroads to continue reporting demurrage and other charges
The Surface Transportation Board is asking Class I railroads to continue reporting revenue from demurrage and incidental charges, saying this information has allowed the board to monitor trends in such revenue. "In light of the Board's close monitoring of Class I Railroad rules and practices relating to demurrage and incidental charges, including our policy statement and final rules relating to storekeeper liability and minimum requirements for demurrage bills, it is important for us to continue to receive quarterly updates on these revenue streams," Board Chairman Martin Oberman said in a press release. The board began requesting this information in 2018. Letters to railways making the request are available here.
Western Maryland Scenic returns with two excursions
The Western Maryland Scenic Railroad is expected to resume operations after being inactive for more than a year due to the COVID-19 pandemic, running trains Saturday and Sunday. The Cumberland Times-News reports that the 90-minute excursions each day will include a new open-top car as part of the five-car roster. Later this year, the railroad will add a dome car to the excursions. The trips will be powered by a diesel locomotive. Dates featuring steam locomotive #1309 will be announced at a later date. Saturday's trip will depart from Cumberland, Maryland at 11:30 a.m., with Sunday's trip at 1:30 p.m. Capacity for each of the trips is approximately 250 people. Visit the railway's website for more information.