The long-awaited East Link light rail line connecting downtown Seattle to Mercer Island, Bellevue and Redmond has affected Eastside business even before the first trains carry passengers, sometime next year.
The light rail was one of a myriad of factors influencing the decisions of Amazon and Meta, Facebook's parent company, for example, to locate their offices in Bellevue. Microsoft, with offices in Bellevue and its main campus in Redmond, has long supported light rail and will have two stations near its sprawling main campus, which is undergoing major renovation and expansion and is home to the vast majority of its 58,000 Puget Sound people the workforce.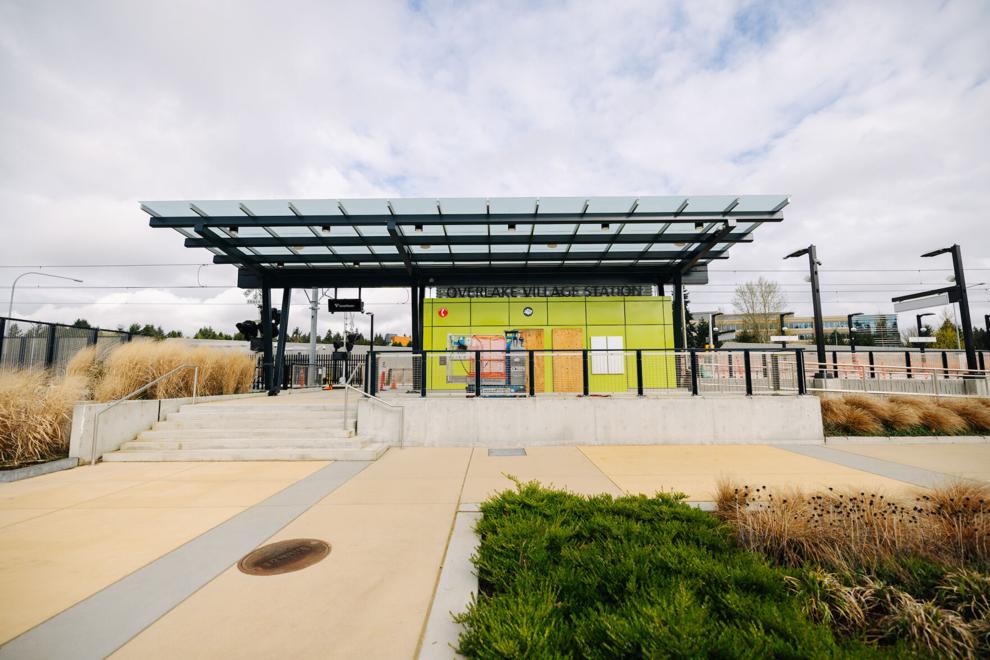 A separate extension of Seattle's Northgate light rail to Lynnwood has sparked multi-family and retail projects in that city's downtown ahead of the scheduled opening of Lynnwood Link in 2024, kicking off a long-term vision for downtown development which includes major housing, commercial attractions, offices and parks.
The light rail lines also complement Sound Transit's Stride bus rapid transit, King County Subway service, and cycle/pedestrian routes such as the Eastrail and cycleways to create an interconnected multimodal network aimed at help reduce traffic and travel, improve air quality, encourage public transit. outward-oriented development and curbing outward encroachment on agricultural and forest lands. Rare are the new projects underway or planned on the Eastside near light rail that do not tout the proximity of a station as a customer incentive.
"When transit agencies commit to a location, that's a very strong market signal," because the rail lines are permanent, said Claudia Balducci, King County Council member and president of Sound Transit System Expansion. Committee. "And you're starting to see some very interesting developments happening around that, and we saw that years ago at Bellevue."
Balducci, a former member of Bellevue City Council, recalls the principle being "If you build it, they will come," and combined with rezoning areas like the Spring District of Bellevue, which played out with Meta leasing or the purchase of approximately 2 million square feet of office space in the former industrial area, the University of Washington in partnership with the Global Innovation Exchange school, the construction of a new apartment, a new brewery, and Moreover. The area has transformed from a drab industrial district into an attractive place to live, work and learn – all before a single train ran.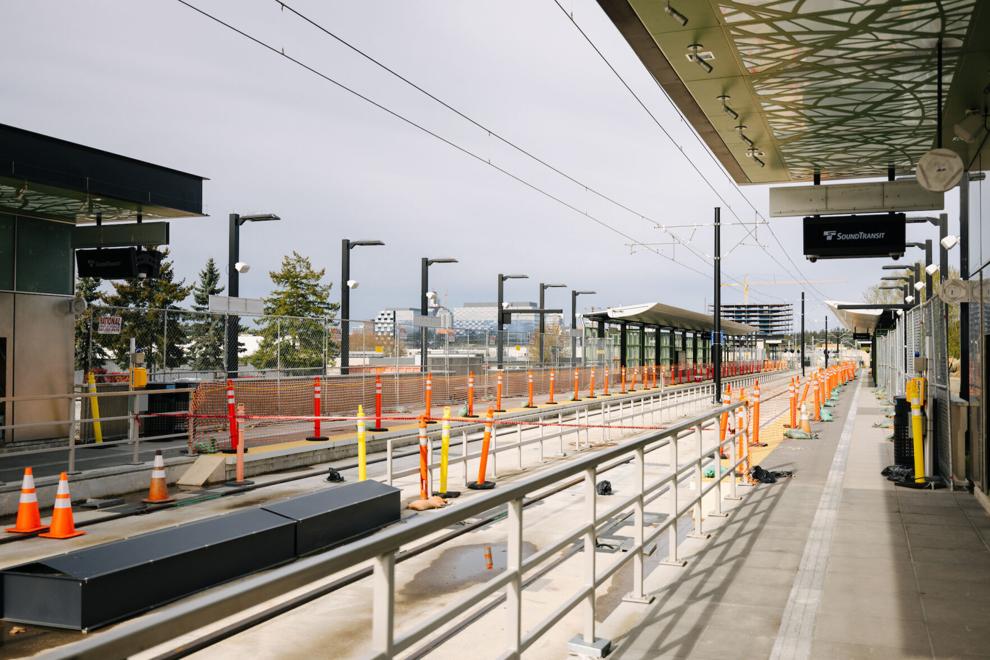 The location of light rail stations also increases nearby property values, which is why affordable housing such as that planned in the Spring District's transit-oriented development is so critical, Balducci said, pointing out the importance of continuing these housing commitments along the light rail to accommodate all demographics.
Amazon's expansion into Bellevue, where the company expects to have about 25,000 employees in a few years, and the Eastside (the company also has employees in Redmond) was a natural consequence of its regional growth.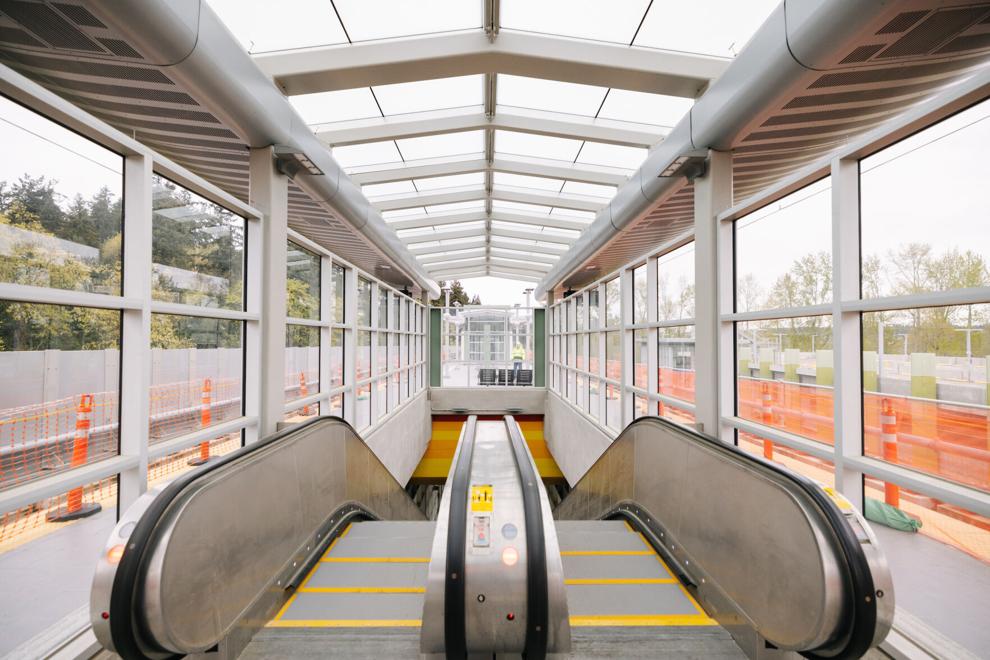 In a statement, John Schoettler, vice president of global real estate and facilities at Amazon, said: "Our decision to expand our headquarters from Puget Sound to Bellevue and the Eastside was based on a number of factors including more space to create good jobs in a business-friendly community with great amenities, a high quality of life and a fantastic talent pool. Additionally, multi-modal infrastructure projects such as Bus Rapid Transit on I-405, Mountains to Sound Greenway, Eastrail Pedestrian and Bike Path, and East Side Light Rail Access will provide multiple transportation options to our employees and the community, as well as support for sustainable growth of the region.
Meta spokeswoman Andrea Beasley said: "What drew us to the SpringDistrict was the engineering talent; central location; its future as a transit hub; and most importantly, we wanted to be part of the dynamic growth that Bellevue is experiencing. Bellevue Mayor Lynne Robinson said strong transit systems are critical not only to quality of life and ease of travel, but also to the location criteria of many businesses.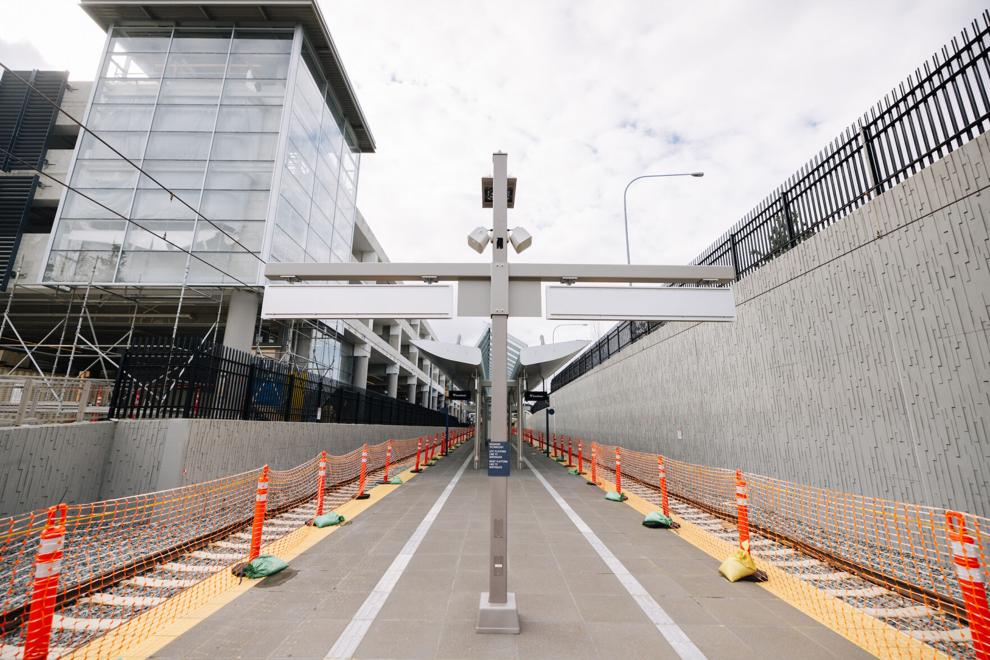 "You won't even make their list of a potential city for them (businesses) to look at if you don't have something like that," she said of the light rail. All major companies considering investing in Bellevue ask about transit options, she said.
Robinson said East Link will be special and thanks Sound Transit for their work and the council members before her for the tough decisions about the light rail route through the city.
Irene Plenefisch, Microsoft's Director of Government Affairs for Washington State, said, "Microsoft believes that public transit is a key part of a strong transportation system and is necessary to support the continued growth of the economy and a good quality of life. The East Link Extension will better connect the community in a way that will reduce reliance on single-occupant vehicles and reduce traffic congestion on our main arteries.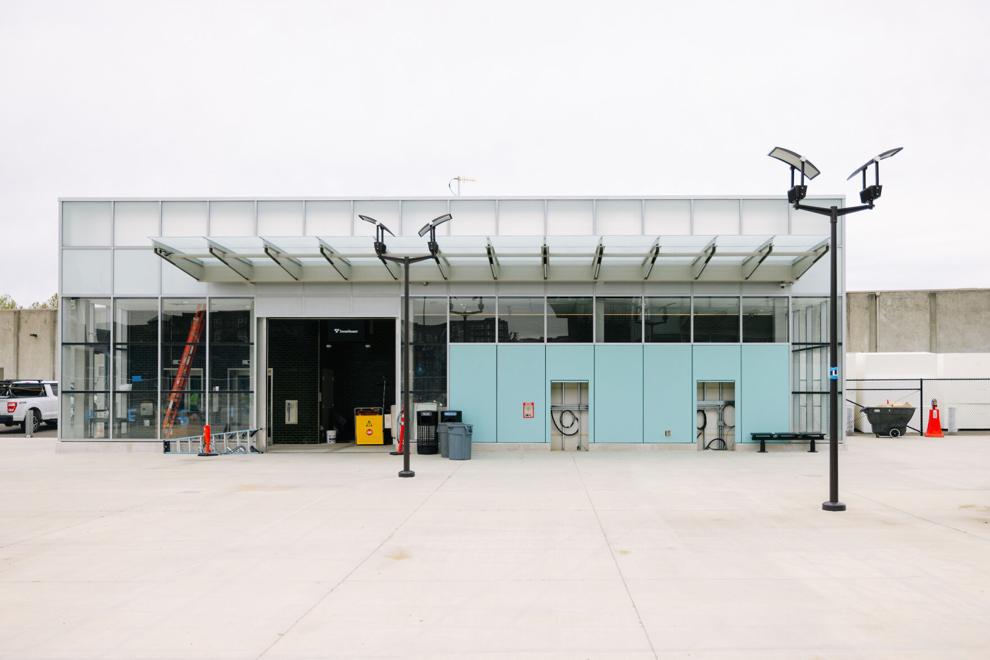 Microsoft also designed and funded the bicycle/pedestrian bridge spanning State Route 520 at Redmond Technology Station. The bridge connects its east and west campuses.
Redmond Tech Station is the terminus of East Link until the light rail extends to Marymoor Park and then downtown Redmond, targeted in 2024, as part of the Downtown Redmond Extension Link. Depending on construction timelines, Eastside riders will be able to connect as far south as Federal Way by then. Eastside's future plans call for branch lines off East Link to South Kirkland and Issaquah from 2041 to 2044, as well as an extension from Lynnwood to Everett by 2037 to 2041.
Karl Almgren, downtown program manager for the City of Lynnwood's Department of Business Development and Services, said Sound Transit's investment is like security for private investors to advance their downtown plans. city, which started as a vision in the 1990s that was then shaped. in the 2000s until the Great Recession of 2008 slowed plans.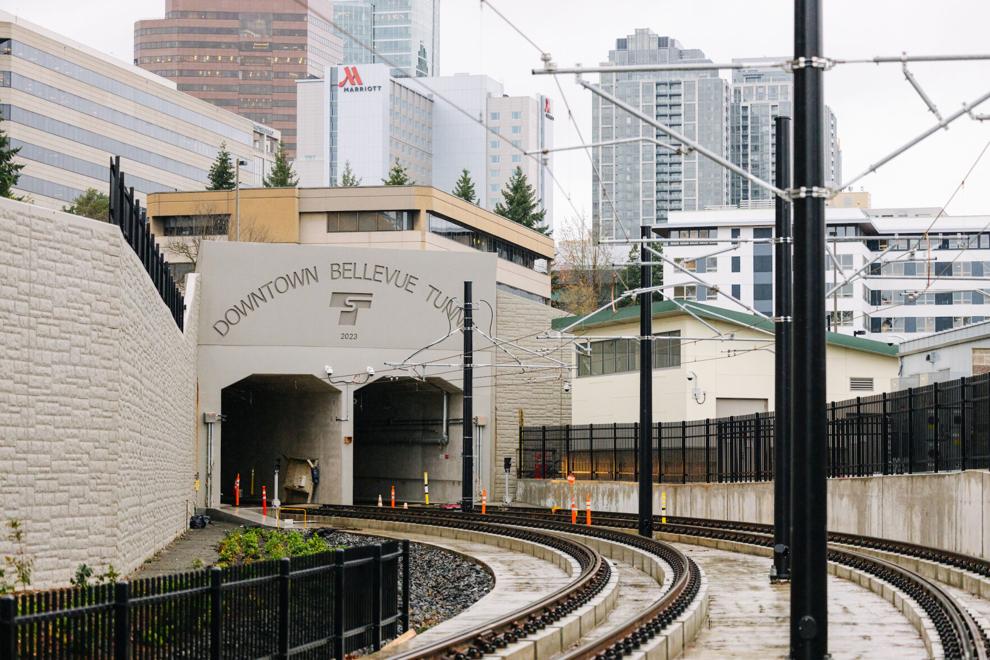 The Great Recession of 2008 slowed down plans. "It's this very good relationship between private capital investments and our public investments in our transit system to build a place of what the community has envisioned," Almgren said of the pieces that are falling into place. for Lynnwood.
Projects under construction downtown include Ember Apartments, with 361 apartments and 9,000 square feet of retail space. Kinect @ Lynnwood opened downtown earlier this year with 239 apartments. And permits are underway for Northline Village, an 18-acre incremental development that will include 1,400 multi-family units, 500,000 square feet of office space, over 250,000 square feet of commercial/retail space and two parks. Other projects include a bike/pedestrian path connecting the intercity trail that runs from North Seattle to Everett, a planned park for the town square, and future plans to develop 13 acres around the Lynnwood Convention Center.
Light rail helps build new urban centers along Sound Transit system stations, Almgren said.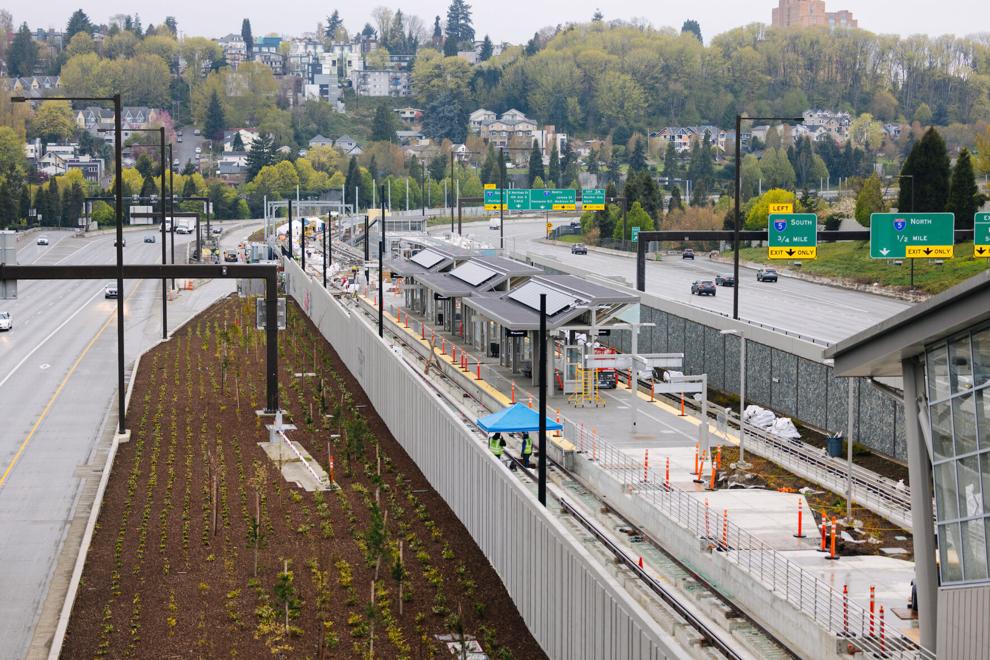 "As interesting as it is to think about this kind of investment and growing into these transit centers, it protects our agricultural lands, it protects against outward growth in our forest lands, and it really allows us to becoming more connected (inside) without having to keep expanding the water, expanding the sewers, expanding the roads that are really expensive and really letting us build a core," he said.
---
Lynnwood Link Extension
Length: 8.5 miles, four stations, from Northgate to NE 130th, Shoreline South/148th, Shoreline North/185th, Mountlake Terrace and Lynnwood City Center
Targeted opening: 2024*
Projected traffic: 47,000 to 55,000 daily users by 2026
Cost: $2.77 billion
Extension of the East link
Length: 14 miles long, 10 stations from Seattle Judkins Park to Mercer Island, South Bellevue, East Main, Downtown Bellevue, Wilburton, Spring District, Bel-Red, Overlake Village, Redmond Technology Station
Targeted opening: 2023*
Projected traffic including the extension of downtown Redmond: 43,000 to 52,000 daily users by 2026
Cost: $3.68 billion
Extension of the link to downtown Redmond
Length: 3.4 miles stretching from East Link's Redmond Tech Station to two new stations in Marymoor Village and downtown Redmond
Targeted opening: 2024*
Projected ridership, including the East Link extension: 43,000 to 52,000 daily users by 2026
Cost: $1.53 billion
Existing tram
*According to Sound Transit, dates are under review and will be delayed due to factors such as the concrete delivery strike, pandemic impacts and/or other issues. More specific opening dates are expected this fall."