First passenger train pulled by an electric locomotive arrives in Assam | Guwahati News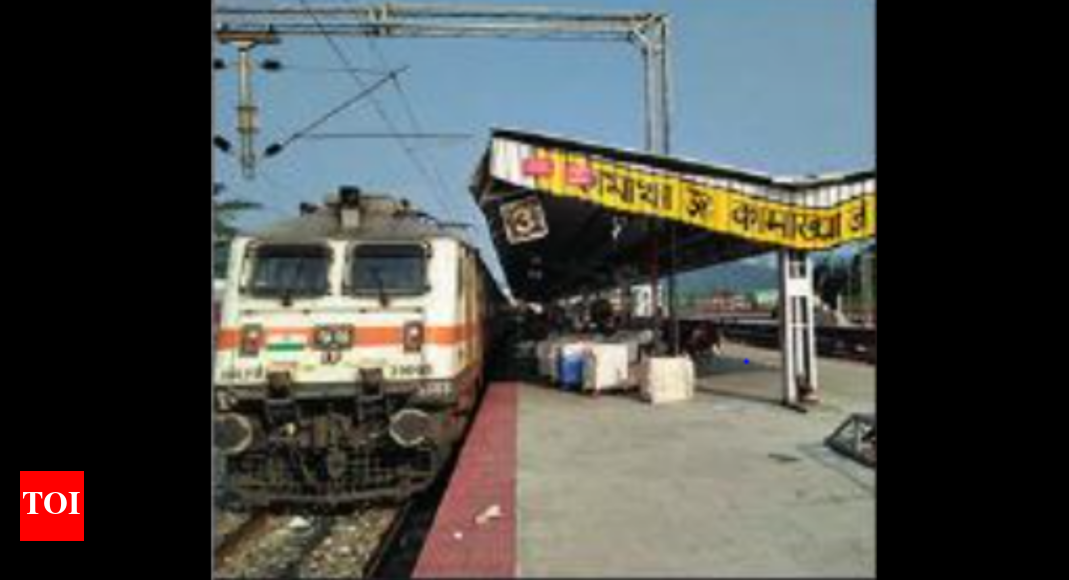 GUWAHATI: At 1.30 p.m. on Friday, when the Delhi-Kamakhya (Brahmaputra) special courier entered Kamakhya station, it made history by becoming the first passenger train to Assam and the Northeast running entirely at the electric traction.
It marked an important step towards green transport after the electrification of all NFR lanes, including branch lines, was sanctioned for 100% electrification in the 2017-18 budget. On Thursday, NF Railway ran its first electric-powered parcel train to Kamakhya Station.
NF Railway Chief PRO Guneet Kaur said that in the return direction, the Kamakhya-Delhi (Brahmaputra) special courier left for Delhi from Kamakhya station at 2:30 p.m. by electric traction.
"The train became the first mail or express train to run with electric traction to Kamakhya Station in Guwahati after the successful operation of an electric traction parcel train just the day before. Thus, NF Railway begins a new era," Kaur said.
So far, trains with electric locomotives came from Katihar and Malda to New Coochbehar, where the electric locomotive was detached from the train and the diesel locomotive was attached for its northeast journey.
"Now with the completion of the rail electrification works and the commissioning of the section up to Kamakhya, these trains will arrive directly at Kamakhya without change of traction. Thus, there will be direct connectivity from New Delhi to Kamakhya in electric traction without changing locomotives en route," Kaur added.