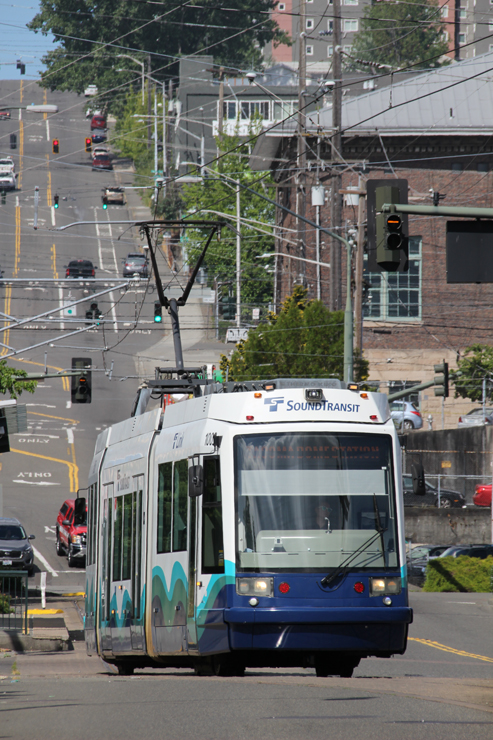 WASHINGTON — Four light rail projects are among 22 that have received total funding of $250 million under the Federal Transit Administration's capital investment grant program. The subsidized railway projects are:
— $20.7 million to Sound Transit of Seattle for the 2.4-mile Hilltop Extension of the Tacoma Link light rail project.
— $17.4 million to Phoenix-area agency Valley Metro for the Tempe Streetcar Project, a 3-mile, 14-station line that will link downtown Tempe, Arizona State University and the Rio Salado Parkway to the existing light rail system.
— $15.7 to TriMet in Portland, Oregon, for the MAX Red Line Extension and Reliability Improvement Project, a 7.8-mile extension of the Red Line from Beaverton to downtown Hillsboron .
– $11.1 million to the Charlotte (NC) Area Transit System for Phase Two of the CityLYNX Gold Line Streetcar Project, a 2.5-mile extension west to the university Johnson C. Smith and east to the Sunnyside neighborhood.
The complete list of subsidized projects is available here.