Free Sydney CBD train and light rail travel on council's wishlist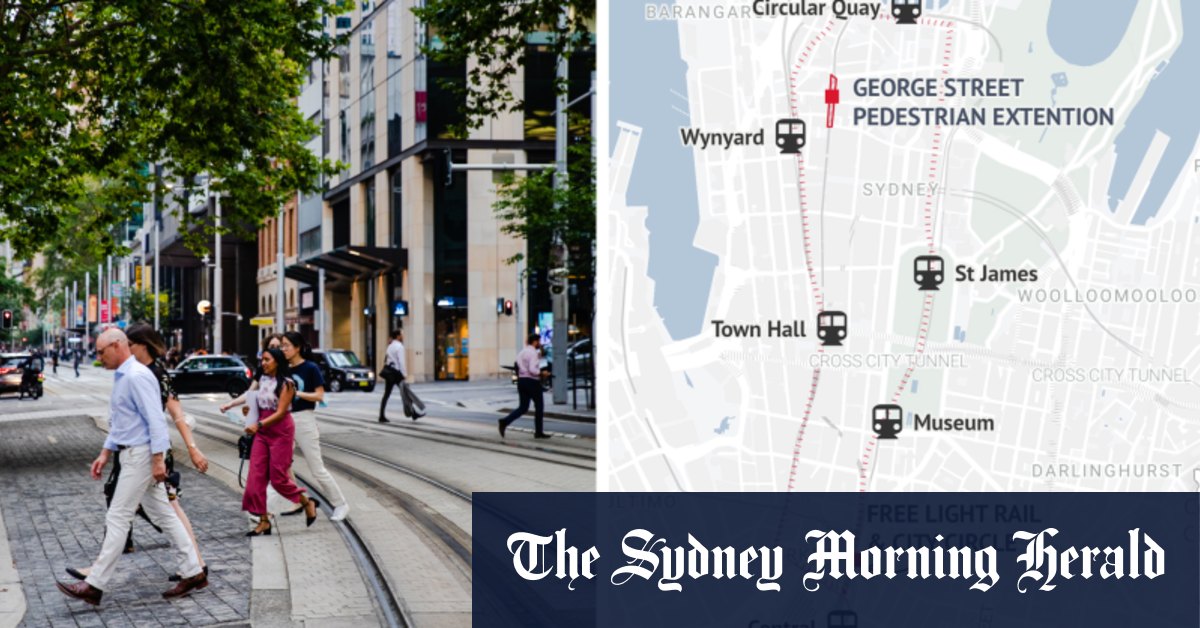 Train and light rail journeys in the city center would be free, another three blocks of George Street would be pedestrianized and government workers would return to their offices as part of a vision for the City of Sydney to bring CBD back to life.
Mayor Lord Clover Moore, who wants all public sector workers back in the office three days a week, has joined the NSW Government, the Property Council of Australia, the Business Council of Australia and Business Sydney to encourage the private sector to follow suit not.
She will present her council's ideas for urgent action at the Government's CBD Summit on Friday, as business, government and industry groups brainstorm ways to boost commerce and foot traffic in Sydney's struggling city center after the Omicron epidemic.
Other parts of the council's vision include a return to pre-pandemic public transportation service levels, funds from the state government to revamp lighting and the arts in Chinatown, and improved pathways on Crown Street in Surry Hills so outdoor dining can become a permanent feature.
"We are proposing measures that can be implemented immediately to encourage people to return to the city center, while keeping an eye on the long term with measures to ensure that our CBD is an ideal place for businesses, workers , residents and visitors," said Cr Moore.
"We must seize this moment with energy to not only help downtown recover, but to thrive again."
She said dedicating an additional section of George Street to pedestrians would be a way to immediately create an additional 3,200 square meters of public space in the short term, and will propose a trial that extends the current pedestrian zone boundary from Hunter Street to Bridge. Street.
"Longer term, this pedestrianization should be made permanent to allow for a quiet, vehicle-free environment for outdoor dining and new public spaces from side street closures at intersections," she said.