Government makes case for high-speed rail and new authority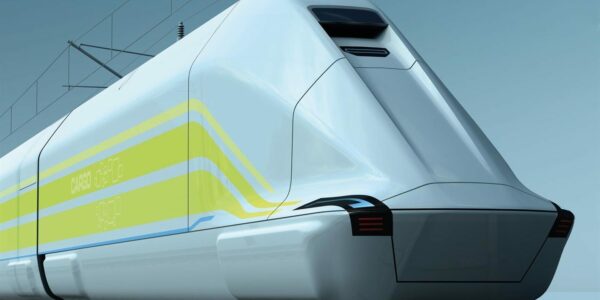 The federal government said it would introduce legislation in parliament on Wednesday to create a high-speed rail authority, with a Sydney-Newcastle link as its top priority.
Acknowledging the long history of interest and false starts in East Coast High Speed ​​Rail, Infrastructure Minister Catherine King said "no project captures the imagination of Australians quite like it".
A fast Sydney-Melbourne link was first proposed by CSIRO in 1984.
The Labor Party published a detailed feasibility study on high-speed rail in 2013, the last year of its previous term in government.
According to the declaration of the kingthe initial Newcastle-Sydney section would receive $500 million in Commonwealth support for corridor planning and early works.
The new authority would simultaneously advance plans for other sections of a network, "which will eventually link Brisbane to Melbourne, with stops in Canberra, Sydney and regional hubs".
The new authority would give "independent advice to governments" on planning and delivery, and "lead coordination with states and territories" and would be overseen by a board of rail and infrastructure experts.
The government has said it hopes to allow rail travel in excess of 250 kilometers per hour between network hubs, and "[promote] sustainable settlement patterns and creating broad economic benefits for regional centers.
Michael Sharpe of the Advanced Manufacturing Growth Center wrote on this website in December last year that the fast train could be a major boost for manufacturers, allowing companies "to establish themselves in the NSW region with land affordable and remarkable access to cities and ports".
"High-speed passenger trains would allow people to consider moving to areas with the ability to build an affordable home and raise a family near job opportunities in advanced manufacturing and more. Again."
According to critics, like the Grattan Institute, there are major complications attached to high-speed rail, including delays and greenhouse gas emissions.
Such a network would take"15 years of planning, then would be built in sections over about 30 years," Grattan's Greg Moran wrote in 2020.
Regarding the environmental impact, "significant emissions would be released during the production of steel and concrete needed to build a railway line from Melbourne to Brisbane. These so-called "scope 3" emissions can represent 50 to 80% of total construction emissions.
Photo: NGT Cargo train concept from Germany (Credit: DLR (CC BY-NC-ND 3.0)