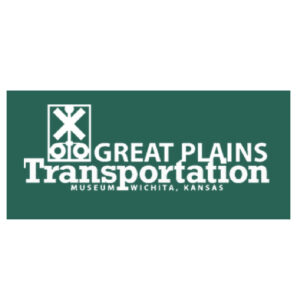 WICHITA, Kan. – The Great Plains Transportation Museum will be offering rides behind a visiting steam locomotive over the next two weekends to raise money for the restoration of its Santa Fe FP45, part of the railroad's latest order for passenger locomotives.
The rides behind Lehigh Valley Coal Co. No. 126, a 1931 Vulcan-built 0-6-0T known as "Sadie", will be offered Oct. 2-3 and Oct. 9-10 as part of Railfest from the Wichita Museum.
"Sadie has been popular when we've brought the locomotive to Wichita in the past," museum president John Deck said in a press release. "This is a rare opportunity for people to step back in time and experience the sensory delights of a coal-fired steam locomotive from a bygone era. These machines helped America grow and prosper, but today there are few opportunities for people to see such a machine in action. It's a piece of Americana that everyone should check out and we're thrilled to have Sadie here for two weekends in a row.
The museum is seeking to generate funds for its cosmetic restoration of FP45 No. 93, part of an order for nine units in 1967 which was the last set of passenger locomotives delivered in the famous Warbonnet red and silver paint scheme. "The locomotive was last painted by Santa Fe in 1989, so it's overdue for fresh paint and some minor body and fender work," Deck said. "…We have an excellent third-party quote for the work required, so now we need to raise the funds to do the job. We want to proudly display Santa Fe #93 on the railroad overpass above Douglas Avenue as a visually pleasing reminder of the area's rich railroad heritage.
The BNSF is set to display a current locomotive the first weekend, while the Wichita-based Kansas & Oklahoma Railroad is set to display its painted locomotive for Wichita State University the second weekend. Railfest will also feature live music, food trucks, an Operation Lifesaver safety exhibit and a scavenger hunt with prizes.
The museum is located at 700 East Douglas Avenue in Wichita. More information is available on the museum's website.