High-speed train to San Francisco gets environmental clearance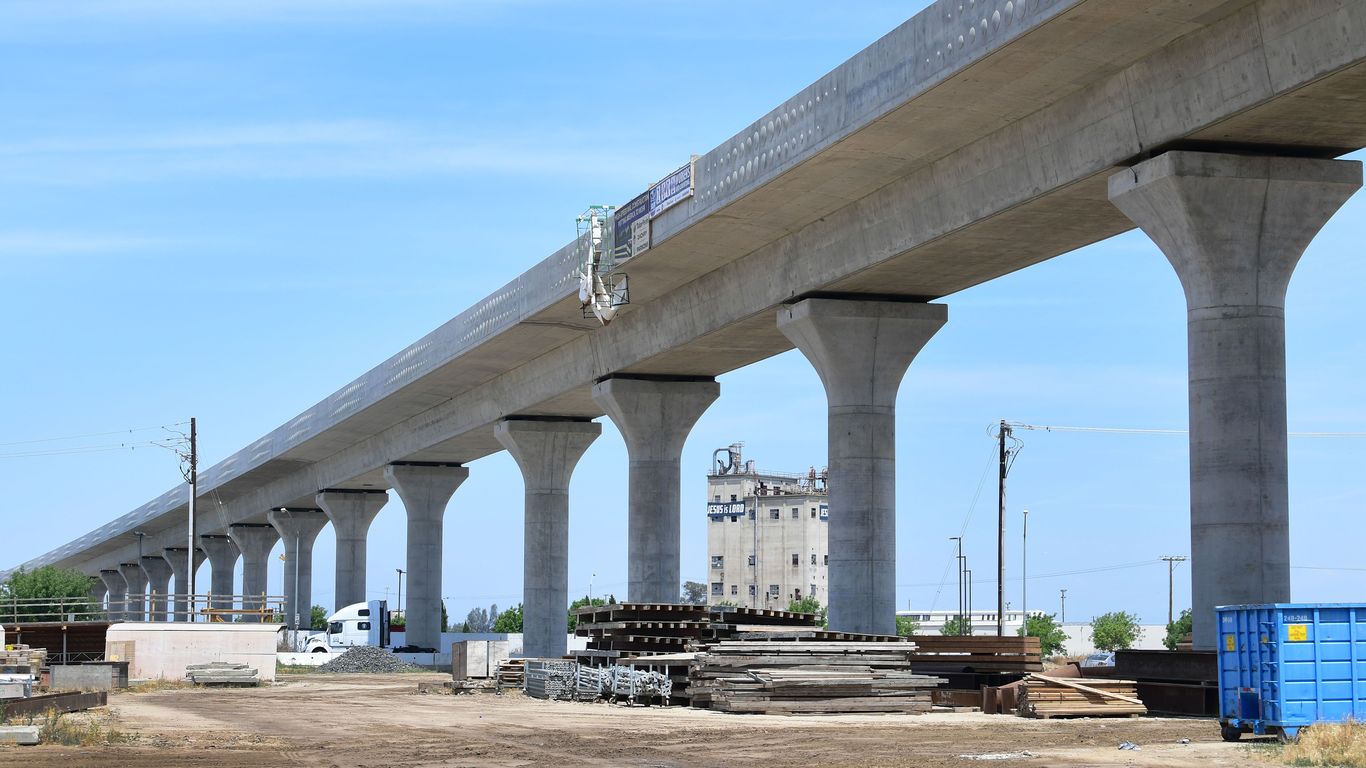 The California High-Speed ​​Rail Authority Board last week approved the final environmental impact report for the proposed high-speed rail route between San Jose and San Francisco.
What is happening: Thursday's vote means 420 miles of the train's 500-mile route from San Francisco to the Los Angeles area has removed environmental barriers, allowing railroad officials to "begin advanced design work", the San Francisco Chronicle reports.
Details: Under the approved plan, the high-speed train would share electrified Caltrain tracks between Diridon Station in San Jose and Fourth and King Street Station in San Francisco.
Eventually, the San Francisco station would move to the Salesforce Transit Center.
There are also plans for an SFO/Millbrae stop.
The road could open as early as 2033.
The plot: In previous plans, railway officials considered laying separate high-speed tracks across the peninsula, "but this effort was abandoned years ago due to opposition from property owners in the wealthy region" , said the Chronicle Notes.
Speeds from San Jose to San Francisco could reach 110 mph, which is faster than Caltrain's 79 mph.
When traveling through less populated areas of the state, the train should reach over 220 mph.
Why is this important: The project innovated in 2015 in the Central Valley. But for the high-speed rail to deliver on its promise of connecting people across the state to better-paying jobs, it will need to complete stretches to major cities, including SF to the north and LA to the south.
Yes, but: While the environmental approval shows positive momentum, the project still faces major challenges. Namely, as the written chronicle"California hasn't figured out where it will get up to $25 billion needed to build the San Francisco and Silicon Valley high-speed rail extensions."
Without more funding, the project, which skeptics have double "the train to nowhere", would likely be limited to within the state, running from Bakersfield to Merced.
Driving the news: In 2008, California voters approved nearly $10 billion to build a high-speed train that could ferry people between San Francisco and Los Angeles in less than three hours.
Initially, the high-speed trains were to start operating in 2020, with a project price of $33 billion.
Now, 2029 could be the first departure of trains from their Central Valley stations, and estimated costs have soared to at least $105 billion.
And after: Fund raising.
Currently, California is while searching an additional $8 billion in federal funding, which could happen given the passage of President Joe Biden's infrastructure bill last year, which included $108 billion for public transportation.
The state could also ask California voters to approve more funding, the Chronicle said.