Juan Alfonso, President and CEO of Light Rail Manila Corporation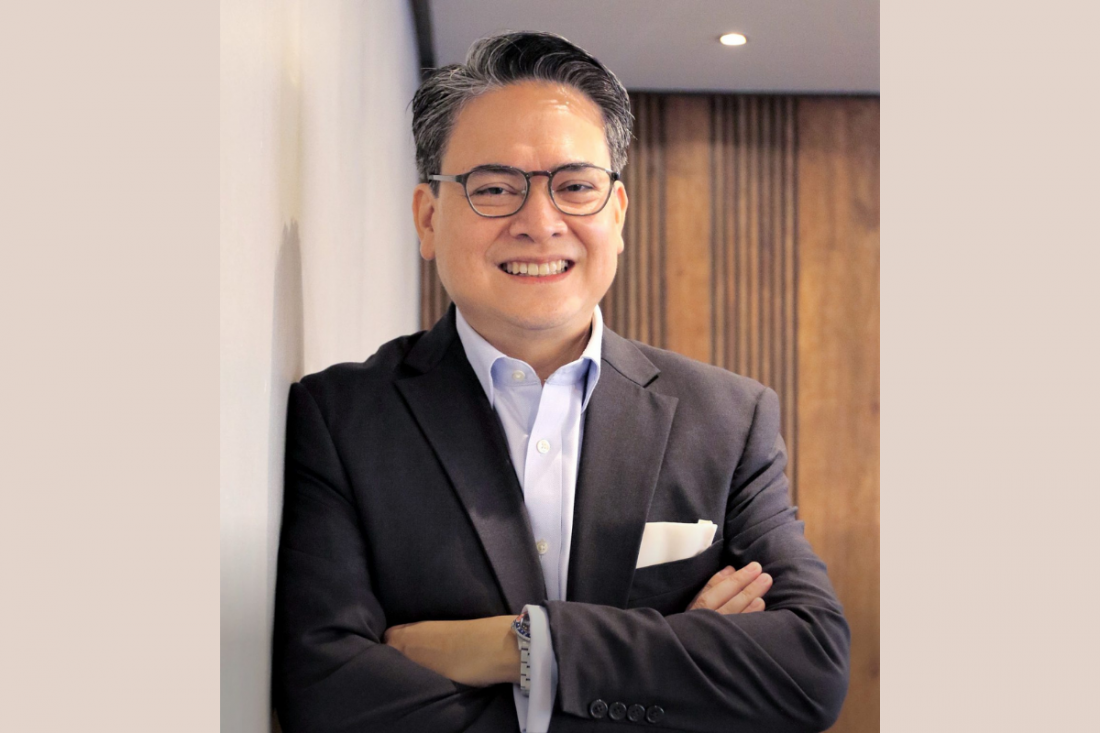 With a significant extension, a new signaling system and all-new fourth-generation trains already on the cards for its LRT-1 line, the private operator Manila Light Rail Corporation (LRMC) is evolving rapidly. But with so much more potential yet to be realised, the key to unlocking it is to innovate, says President and CEO Juan Alfonso.
Railway extension
Great things are happening for the LRT-1 line, in particular the ongoing rehabilitation, optimization and expansion of rail business which LRMC expects to see further fueled by increased investment in rail projects by the Philippines. Juan tells CEO magazine the LRT-1 Cavite Extension project is a highly anticipated development for Southeast Asia and the Philippines' first light rail system. The project is currently underway to connect its current Baclaran station to Cavite.
"We have started construction of the first five stations, known as Phase 1, and we are about 60% complete," he says. "The viaducts, or bridges for trains, are almost complete and we hope to complete the whole system, stations and tracks, by the end of 2023 or the beginning of 2024."
Once LRMC extends the existing line, LRT-1 will extend 32.4 kilometers (from its current 20.7 kilometers) and serve future high growth centers in the south such as Parañaque, Las Piñas and Cavite . Since the start of civil works in September 2019, construction is in full swing despite the limitations imposed by the COVID-19 pandemic. The LRT-1 extension viaduct is expected to be completed by the first quarter of 2022, while electromechanical works are expected to begin shortly thereafter.
Keeping the project on schedule, especially amid the turmoil of the pandemic, has been extremely dependent on the strength of LRMC's relationships with its suppliers. In fact, nurturing these partnerships has been a top priority since the inception of the company to operate and maintain the TLR-1.
We would like to be able to better understand people and their travel habits so that we can adapt better solutions.
"When we started, it was very difficult to establish supply chains," admits Juan. "There had been issues with some suppliers before, and I think we needed to demonstrate that LRMC was a professional organization and if we asked suppliers and key parts of the supply chain to help us, we didn't lose their time." Today, the organization's record speaks for itself.
Juan shares that LRMC believes in leveraging best practices and collaborating with the best partners. Working with its partners Bouygues Travaux Publics as an engineering, procurement and construction company, and Alstom, two global players known for their rail projects, LRMC uses an above-ground launch method. A first in the Philippines, this special engineering method allows for faster execution and has minimal effect on traffic at ground level.
Promising non-rail segment
The idea that LRMC is more than just a transport company is increasingly important as revenues from its non-rail operations grow rapidly. "There is a big advertising component because of our stations and our trains", explains Juan CEO magazine. "And then there's also a retail environment, so there's a huge opportunity to really grow those two."
While this source of revenue has traditionally been seen as complementary to his rail business, Juan believes that "there really is no limit" to non-rail revenue. "You have companies like MTR in Hong Kong that derive 50% of their revenue from business or real estate," he explains. "There's no reason why we can't do the same over a long horizon, of course."
This advertising push revolves around three axes: stations, partnerships and the trains themselves. At stations, advertisements are placed on static billboards, screens and even turnstiles. "Turnstiles are in high demand because they are high visibility and high traffic areas," says Juan.
You have companies like the MTR in Hong Kong which derives 50% of its income from commercial or real estate activities.
Partnerships are a key part of the strategy; for example, a tie-up with Yamaha Philippines saw the multinational conglomerate sign up for a three-year advertising program under the station's partnership program in 2018. Through this program, Yamaha would help fund the work of station improvements that LRMC has undertaken in Monumento station such as improving lighting, roofing, security installation and general cleanliness and maintenance of the station.
Then there are the trains themselves, which Juan describes as "moving billboards". "We recently had trains promoting vaccinations and the use of face masks," he shares. "Before, we had trains that were packaged by different advertising agencies and really consumer-oriented."
On the commercial side, LRMC has already considered redeveloping its sites, according to Juan, starting with the EDSA station. "We actually rented the building, built a bridge and extended it, so it's three times the size of what it was. EDSA station used to be around 70 square meters, now it's almost 400 square meters, so passenger flow, everything, is much better," he reveals.
We recently had trains promoting vaccinations and the use of face masks.
After all, understanding the commuters who use the LRT-1 is an important piece of this puzzle. "We would like to be able to better understand people and their travel habits so that we can adapt better solutions and also integrate them with our other non-rail activities, such as advertising, to make them more meaningful," says Juan. .
"Who are the people going to work? Who are the people who go to school? And really get into a higher value type of business and advertising, and really scale the solutions to the people.
futuristic thinking
Innovation is another area that the LRMC team is passionate about, as evidenced by the launch in 2019 of its ikotMNL application, which it continues to improve. "We're going to have ticketing on the app soon, so we're very excited about that," he says. "It's this whole process of trying to optimize something that was there before and really bringing it into the modern era for the next 30 plus years."
It's this whole process of trying to optimize something that was there before and really bring it into the modern era for the next 30 plus years.
The idea of ​​integrated mobility – the ability to move people around in a more "seamless" way – fits perfectly into this futuristic approach, as demonstrated by LRMC's partnership with Sakay.ph, an application that offers transport routes by common in Metro Manila via jeepney, train, P2P bus, UV express, shuttle bus, Pasig River Ferry and more. By integrating its ikotMNL app with Sakay.ph, LRMC can provide commuters with comprehensive estimated travel time information, as well as directions and instructions on how to reach destinations by taking the LRT-1 and other modes of transportation, including walking.
"We are also looking at partnerships with others who can provide us with feeder routes," shares Juan. "Whether it's the recent UBE Express Bus partnership, or even the electric vehicle providers that we can coordinate with across this whole integrated mobility platform."
Cultural key
Accountability has also been a major contributor to LRMC's continued progress and is intrinsic to its leadership style, according to Juan. "We are private sector, which makes the culture very different," he explains. "We are really held accountable for the results of our business or our budget and the results of the business. But that's not the kind of liability where we won't help you if you need help. As CEO, you are also a coach for your direct reports and your executive committee and you need to know how to adapt. »
Instilling this aspect of LRMC's culture along with other important elements will be a major focus for the company over the next few years as it seeks to attract new talent, critical to its future growth. "A lot of the managers who participated in the privatization are at the stage where they are retiring," says Juan. "So maintaining security and institutional knowledge is a big challenge."
To address this, LRMC partners with international organizations and compares itself with other public transport services around the world. "We are a member of UITP, which is the international public transport organization based in Belgium, which has existed for almost a hundred years. They have been a great resource for us.
United ambition
Ultimately, Juan and his team are driven by a common mission: to truly improve the experience they provide and make it truly world-class. "We want to make them feel like they're at a train station where they could go to Hong Kong or Singapore, to really bring it to that level," he says.
"We believe our mission is to really give our passengers a glimpse of our future and we are able to put something like that in place. We're really trying to make things easier for people, giving them time back, so they have more time to do the things they want to do and not get stuck in their morning or after-hour rush. midday. And to make the service so good that they are spoiled.
"If in the next few years people say the morning commute to work is much better because of some of the things we've done, then I think we would have done our job."
"Our partnership with LRMC has allowed us to make vital improvements to one of the metro's busiest tracks and, more importantly, has inspired us to work harder towards our goal of building safe and resilient structures. for Filipinos." – Rey G Villar, Vice Chairman, Senior Director of Balfour
"Bouygues is a solution-focused service provider and that is what our customers value, regardless of competing challenges. This is the strategic orientation and guideline to ensure the satisfaction of our customers. – Drasko Strika, Project Director and National President, Bouygues Travaux Publics Philippines
Proudly supported by: