Ministry of Railways disapproves of Delhi-Varanasi high-speed rail corridor feasibility report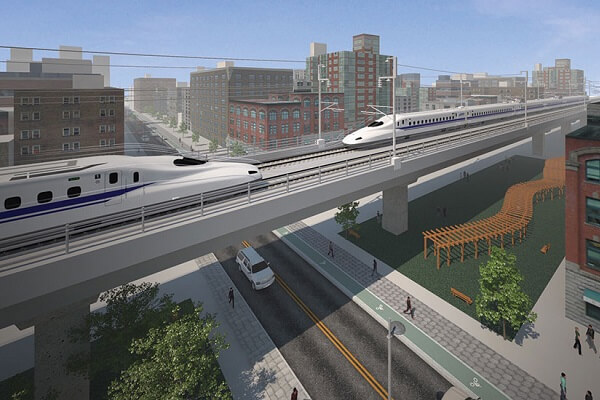 New Delhi, India (Urban Transport News): The Ministry of Railways on Monday disapproved of the feasibility study report prepared by National High Speed ​​​​Rail Corporation Limited (NHSRCL) for an 816 km high-speed rail corridor from Delhi to Varanasi, saying that it was technically not suitable due to the multiple curves along the route.
The decision was taken at a review meeting chaired by Railway Board Secretary Shri RN Singh last week. The meeting brought together senior officials from the Commission of Railways and NHSRCL. "The feasibility report proposed by the National High Speed ​​​​Rail Corporation Limited (NHSRCL) stated that the corridor would be built along National Highway 2, citing that it would help land acquisition at cheaper rates. expensive and would reduce the cost of construction," a railway official said.
According to officials, NH-2 has multiple curves that could prove risky for the train to travel at 350 km/h and the track for high-speed trains should ideally be straight.
At the review meeting, railway management officials suggested focusing only on Prime Minister Narendra Modi's pet project; semi-fast Vande Bharat trains that will run at a speed of 180 to 200 km/h.
The ongoing Mumbai-Ahmedabad high-speed rail project is delayed and is expected to obtain all land and environmental clearances at all times, thus increasing the cost of the project from Rs 1.10 Lakh Crore to 2 Lakh Crore.
The estimated cost of the Delhi-Varanasi high speed rail corridor would be Rs2.25 Lakh crore as the length of the proposed corridor is longer than that of the Mumbai-Ahmedabad high speed rail corridor. However, the officials are also waiting for the Detailed Project Report (DPR) of the Delhi-Varanasi High Speed ​​Rail project to be submitted by NHSRCL.