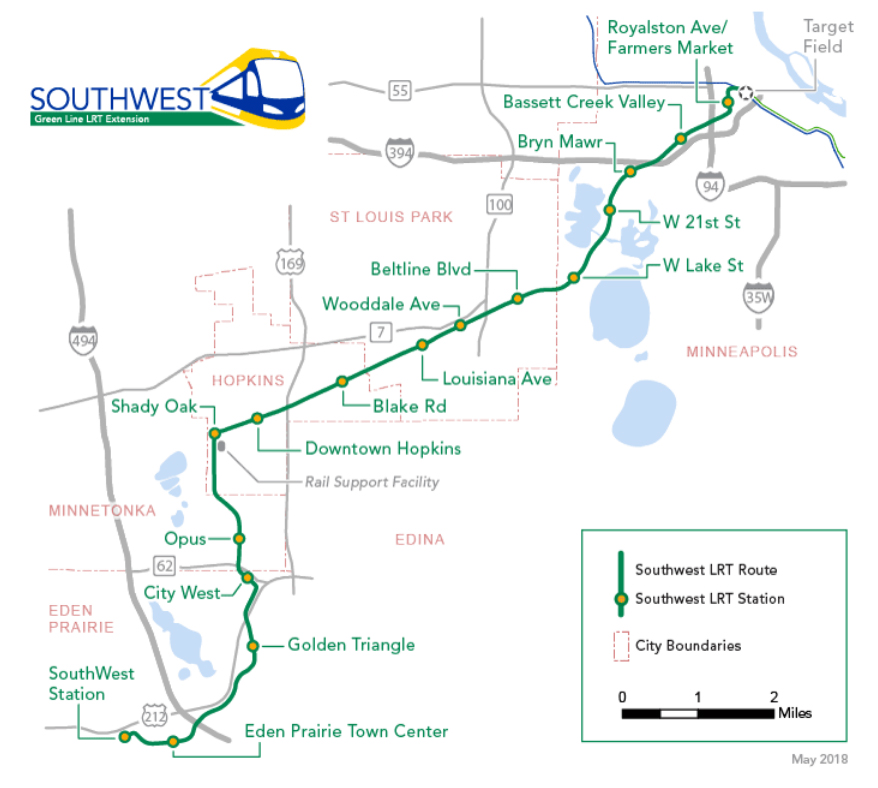 ---
ST. PAUL, Minnesota — The Minnesota Senate has joined the state House of Representatives in calling for an audit of the trouble-plagued Metro Transit Southwest light rail expansion project.
The Minneapolis Star Tribune reports that, by a vote of 65 to 0, the Senate approved the bill allocating $200,000 for the audit and requiring biannual updates from lawmakers on the bill. Since the Senate version includes an amendment requiring the legislature to be notified if the project is expected to be delayed for six months or sees an increase of at least 5% in total cost, the bill now returns to the House, who can accept the changes from their version of the bill or send it to a conference committee to reconcile the differences.
The House approved his version of the bill by a vote of 129 to 1 earlier this month [see "Proposed audit of Minnesota light-rail project advances to state Senate," Trains News Wire, March 7, 2022].
Legislation requiring the audit was introduced in January, after the Metropolitan Council, which oversees Metro Transit, said the cost of the project had risen from $2 billion to $2.75 billion in one year, the date completion is now scheduled for 2027 rather than 2023.