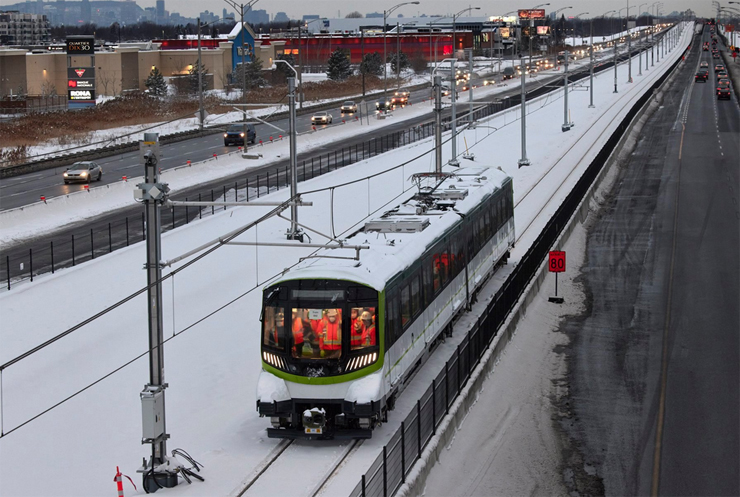 ---
MONTREAL — The opening of the Réseau express métropolitain light rail network in Montreal has been postponed due to problems with the Mount Royal tunnel, the system's promoter announced.
The CBC reports initial plans called for 18 of the 26 stations in the 41.6-mile REM system to open in phases between fall 2023 and fall 2024, but CDPQ Infra – the infrastructure arm of Quebec's pension fund Caisse de depot and Placement of Quebec – said all 18 stations will open at the same time in late 2024.
A statement from CDPQ Infra said it would not be possible to begin testing in the 3.1-mile tunnel before the summer of 2024, and that such testing "is essential to ensure that services are launched in a way safe".
The Montreal Gazette reports the latest delay also means the project will exceed its most recent cost estimate of C$6.9 billion. Construction of the REM began in 2018, with the first part of the system initially slated to open in 2021. A spokesperson for CDPQ Infra told the Gazette that a labor shortage in Quebec was also included in the delay.