Rail News – Everett Railroad converts old steam locomotive to fuel oil. For railway professionals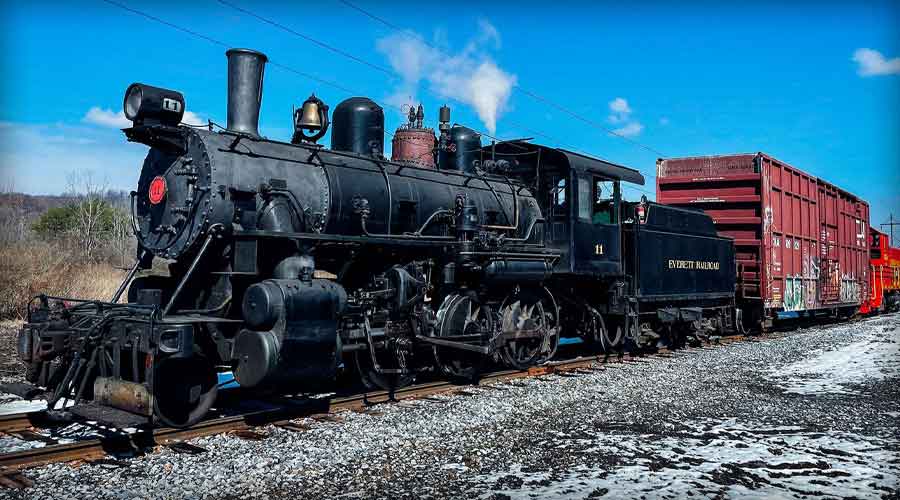 Railway News
Shortline and regional railways
03/17/2022
Rail News: Short Lines & Regionals
The Everett Railroad Co., in conjunction with rail preservation contractor FMW Solutions, converted the historic 1920s shortline #11 steam locomotive to oil-fired fuel to improve unit performance as part of a tourist attraction in Hollidaysburg, Pennsylvania.
FMW carried out the engineering and design work for drafting modifications to the locomotive's smokebox, which included a new exhaust nozzle and skirt extension without the need to modify the original chimney, have FMW officials said in a press release. The company also provided advice for combustion chamber and firebox modifications that Everett Railroad made in-house.
Everett Railroad built a new oil tank for No. 11, while Stockton Locomotive Works supplied Everett Railroad with a burner, ignition valve quadrant, and oil emergency shut-off. The locomotive was originally built by Cooke Works of the American Locomotive Co. and was intended to burn oil for a railroad in Cuba, but was never delivered for its intended use. It was converted to burn coal and served various branch lines until the 1980s. Everett Railroad purchased it in 2006 and returned to service in 2015 for tour operations.
"Working with FMW Solutions has made it a cost-effective solution in more ways than one. With our upcoming season fast approaching, we had a fairly small window to pull off this conversion and ensure the conversion itself was profitable," said Zach Hall, Steam Shop Foreman at Everett Railroad.