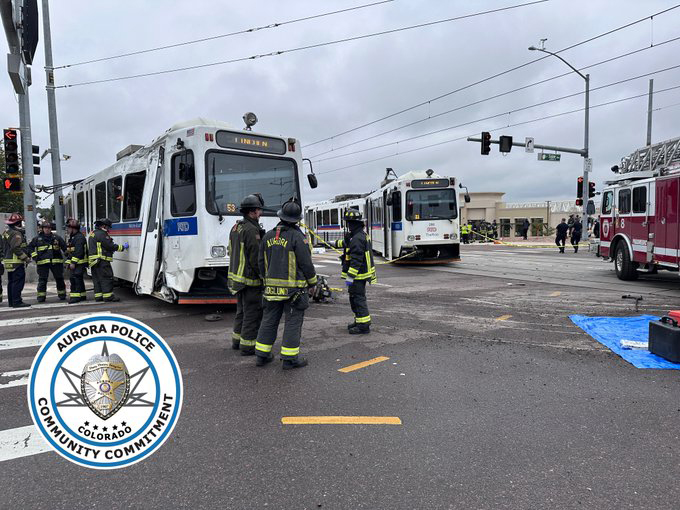 ---
AURORA, Colo. – The Regional Transportation District has begun repairs to the intersection where a light rail train derailed in September, causing a continued disruption to service on its R line, reports the Denver Post.
A train derailed in a 90-degree turn at the intersection of South Sable Boulevard and East Exposition Drive on September 21, the second accident at this location [see "Three injured in Denver-area light-rail derailment," Trains News Wire, Sept. 22, 2022.] Since then, light rail service has not operated on a 4-mile section of the R line in Aurora, and the RTD ended a bus bridge around that part of the route on October 30, cutting service between the south and east Denver communities. [see "Denver-area light rail line remains shut down …," News Wire, Oct. 31, 2022].
Repair work began Monday after the RTD filed a confidential report on the derailment with the Colorado Public Utilities Commission. The transit agency declined to discuss possible changes to the intersection, saying the details are contained in the report. The RTD said it plans to restore full R line service in December.