San Fernando Valley in LA, $909 million, closer to light rail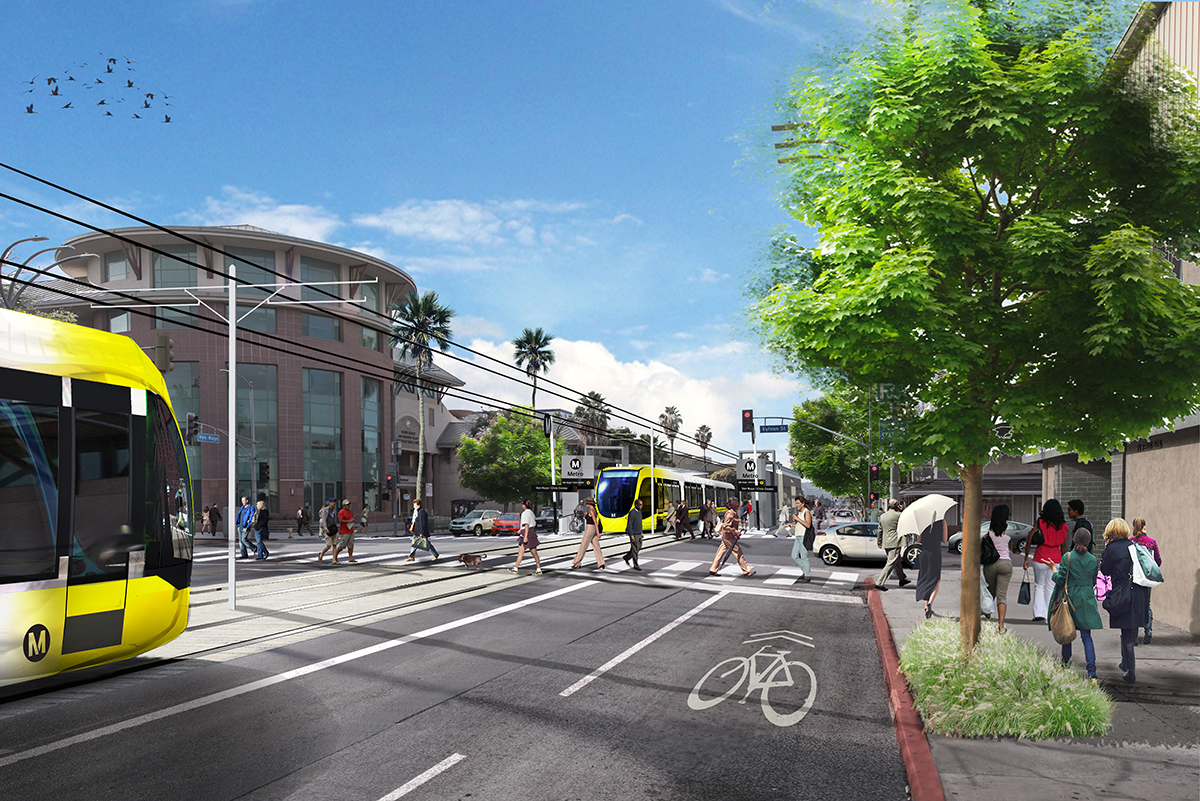 Proposal San Fernando Valley East Light Rail Transit Project progressing toward the $2.8 billion to $3.6 billion needed for completion, according to a article by Steve Scauzillo published by the Los Angeles Daily News.
The Federal Transportation Administration (FTA) announced $909 billion for the project in early May, then allocated $100 million of that total a few weeks later. The funding was awarded under the FTA's Accelerated Project Delivery pilot program.
"The project's 9.2-mile route will connect the LA Metro Line G east-west (orange) to Van Nuys station with Metrolink station to Sylmar/San Fernando. The first phase will travel 6.7 miles along the central median of Van Nuys Boulevard to San Fernando Road. A second phase continues northwest for an additional 2.5 miles along the Metrolink rail line," Scauzillo writes.
"A total of 14 new stations are planned, along with nine traction electrical substations, on the overhead contact system, 34 vehicles and a maintenance and storage facility planned for Keswick Street. When completed, it is estimated to carry 35,000 passengers a day, according to LA Metro.
The proposed project could eventually become the first fully constructed rail transportation project in the San Fernando Valley since Pacific Red Cars ceased operations in 1952, according to Scauzillo. (Line B, formerly the Red Line, has two stations located in the valley. The Los Angeles County Metropolitan Transportation Authority's board also approved a bus rapid transit route that would connect North Hollywood to Pasadena in the adjacent San Gabriel Valley earlier in March.)
Metro's Board of Directors approved the Preferred Alternative for the East San Fernando Valley Light Rail Transit Project in July 2018 and approved the project's Environmental Impact Report in December 2020.