San Jose-area transit agency officials ponder future of light rail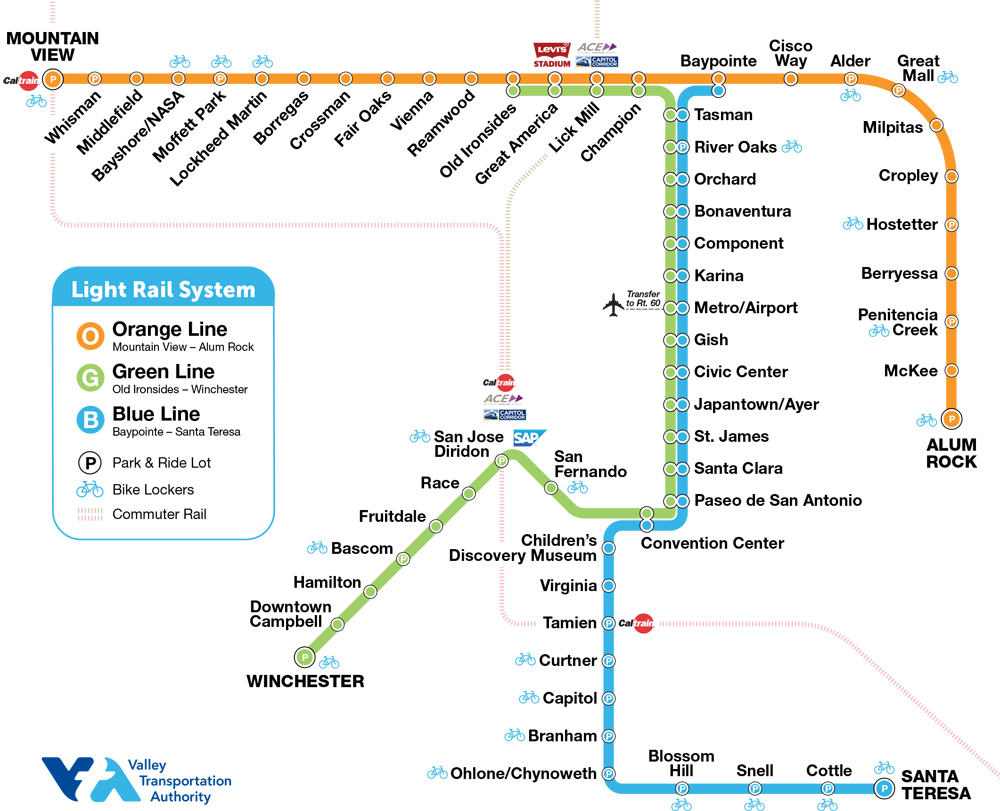 ---
SAN JOSE, Calif. — As it nears the point of having to order replacements for its fleet of light rail vehicles, the transit agency serving the San Jose area is grappling with a more existential question: whether its system light rail even has a future.
The San Jose Spotlight Reports that at a recent Santa Clara Valley Transportation Authority board meeting, board members discussed the agency's problems with the high operating costs and low ridership of the light rail system , San Jose Mayor Sam Liccardo asking "Are we riding the right horse here?" … I think we have to ask bigger questions because marginal improvements aren't going to change that picture at all.
Data developed by an agency planner shows VTA has the highest operating costs per revenue in the country, and light rail costs three times as much as a bus to operate, while most agencies see a ratio closer to two to one, and that the agency has the highest cost in the country for parts and materials.
At the same time, replacing the entire light rail system of 81 miles of track and 42.2 miles of road with bus lines would take 60 years to provide a return on investment due to the cost initial replacement of the track with concrete. A better option might be to operate more one-car trains and shorten their service periods, which would extend their lifespan, planner Jason Kim said.
At the current rate of use, VTA will have to replace its fleet of 100 Kinki Sharyo light rail vehicles within three to seven years.
Some board members noted that light rail ridership could be helped by the Caltrain electrification project, which aims to increase the frequency of commuter trains, and the expansion of BART in San Jose, where it will connect to the light rail. The BART extension, however, may not be complete until 2034. [see "News report: FTA says BART extension to San Jose likely to be delayed by years," Trains News Wire, Feb. 21, 2022].
And other board members said the agency needs to communicate with the cities it serves before making any further changes, board member Glenn Hendricks of Sunnyvale, Calif., noting that the city was considering a 20,000 housing development near the light rail. "I would hate to be somewhere where Sunnyvale has a lot of housing near light rail and then all of a sudden the light rail service isn't what we thought it was going to be," Hendricks said.