Shape the future of Ballard Light Rail and West Seattle Link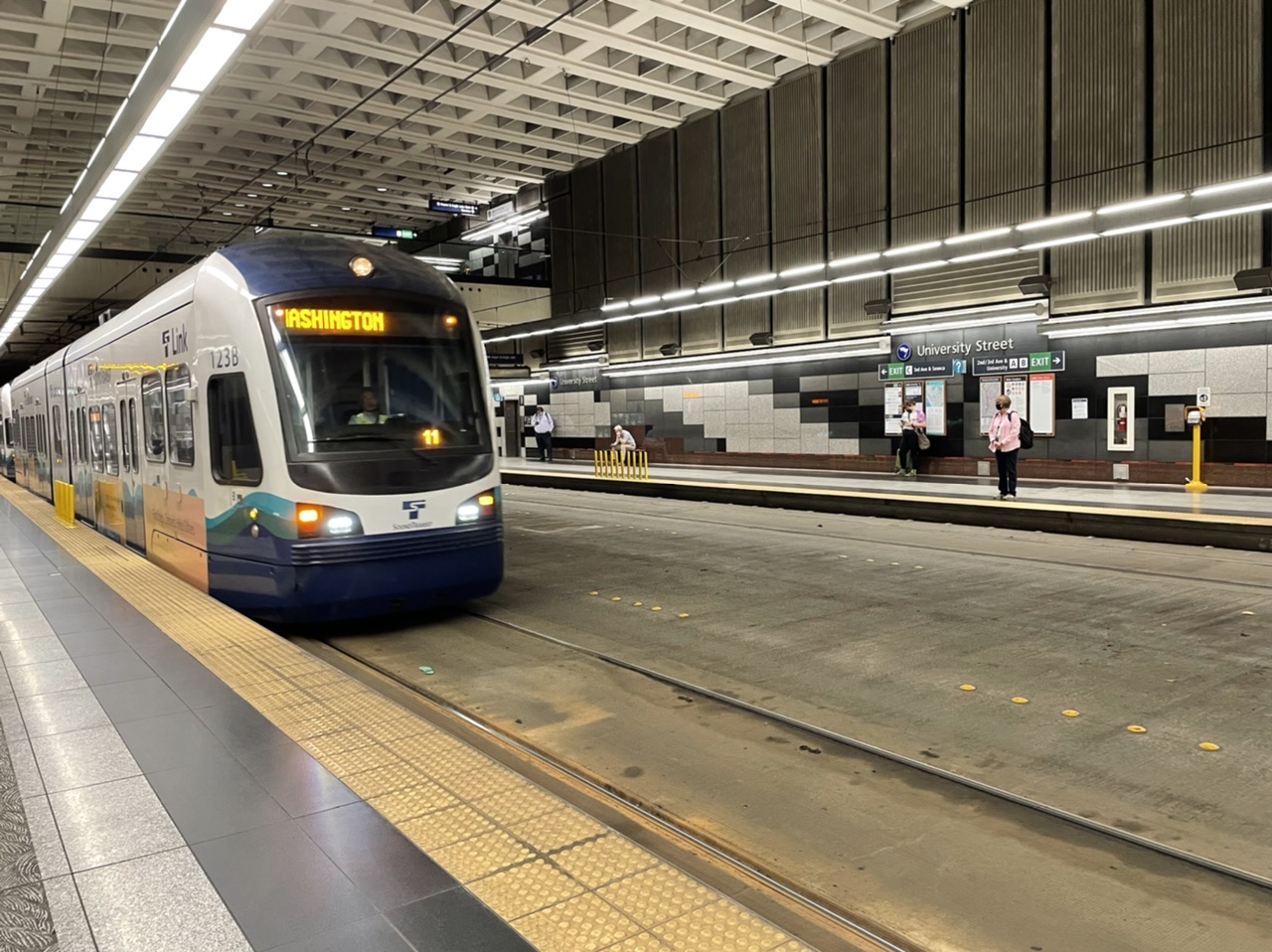 Connecting Ballard, Downtown and West Seattle with light rail will be an incredible leap forward for transportation in Seattle. But we need to make sure this project truly puts transit riders first and realizes its potential to reinvent transportation in our region. That's why The Urbanist and Seattle Subway are hosting a informative webinar on Thursday, April 7 at 6 p.m.. During the event, we will provide an overview of the project, highlight areas where plans need improvement to better serve future riders, and provide advice on how we can use our public feedback to have the most impact.
Watch the online seminar:
Sound Transit is currently accepting public comments on its Draft Environmental Impact Statement (DEIS), the planning document that outlines a menu of options related to route alignment, station locations, design and access to stations. The feedback Sound Transit receives on the DEIS document is considered significantly in major project decisions made by the agency. This is one example where your feedback really matters! By working together, we can ensure that priorities such as quick and easy transfers between stations are put forward in decision-making.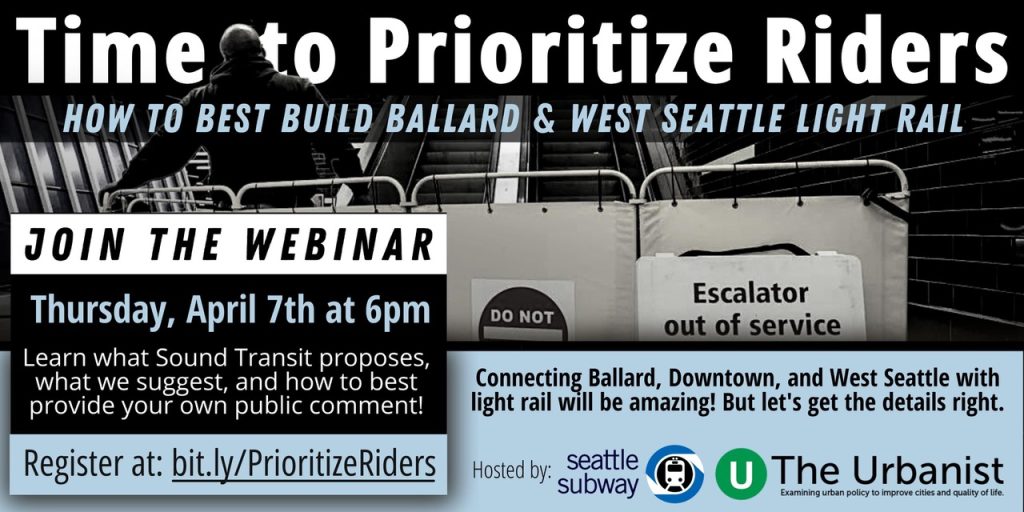 If you care about the future of public transit in the Puget Sound area, this is the perfect opportunity to learn more and get involved in public transit advocacy. We hope to see you there!
Event details:
Time to Put Passengers First: How to Best Build the Ballard Light Rail and West Seattle Link
Organized by The Urbanist and Seattle Subway
Thursday, April 7, 6 p.m.
Register in advance to receive the Zoom link.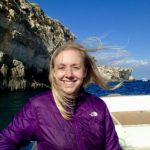 Chief Editor
Natalie Bicknell Argerious (her) is the editor of The Urbanist. A passionate urban explorer since childhood, she loves learning how to make cities more inclusive, dynamic and environmentally resilient. You can often find her wandering around Seattle's Central District and Capitol Hill with her dogs and cat. Email natalie [at] the town planner [dot] org.