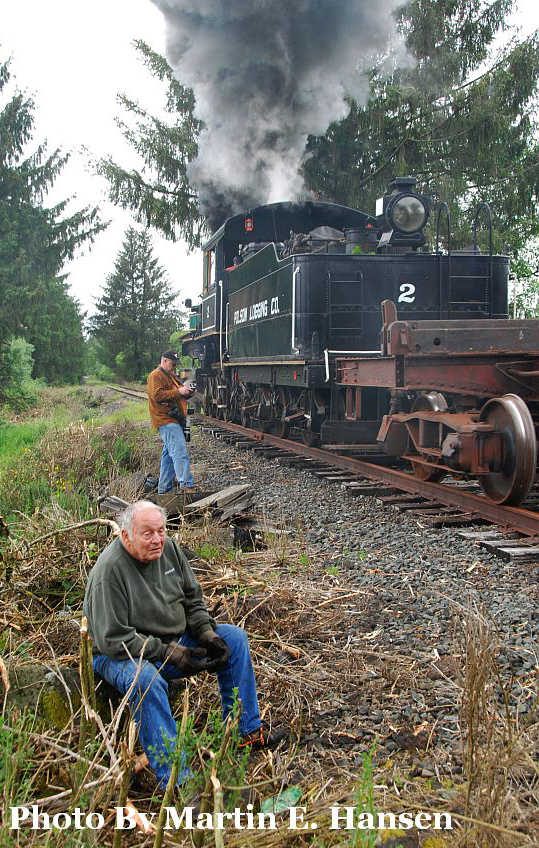 GARIBALDI, Ore. – One of the most effective individuals in private conservation, steam locomotive owner Roland "Skip" Lichter, has died. The owner of Polson Lumber Co. 2-8-2 No. 2, long based in Wisconsin and moved to Oregon in 2017, died Wednesday.
Lichter purchased the locomotive in 1982 and ran it at the Mid-Continent Railway Museum in Wisconsin until it needed repair. Lichter carried out massive work on the locomotive, including a new boiler course, but was unable to obtain financial support from Mid-Continent, leading to a legal dispute. In the end, Lichter and Mid-Continent went their separate ways, and Lichter moved to Oregon Coast Scenic, where he's run No. 2 for four years.
In 2017, when it was time to head west, The trains News Wire asked Lichter about the locomotive. "I want to be able to direct it," he said. "I want it to work. To do what it's supposed to do. Let people enjoy it. Let the public enjoy it. I feel like I'm the guardian of it. When I die, my family will will take care of it.
Polson No. 2 is owned by a trust made up of Lichter's three children. They plan to keep No. 2 operating at Oregon Coast Scenic, as Lichter had planned.