Texas Bullet Train: The End or Not?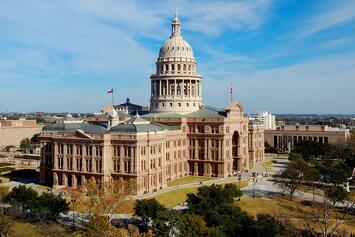 In 2012, the new Texas Central Railway announced that he was going, in conjunction with the Central Railway of Japan, built a high-speed rail line from Dallas to Houston. The project was expected to cost $10 billion, would be built without public subsidiesand be operational by 2020.
Yet two years after the service was supposed to be running, the revolutionary has not yet been announced.
Over the past decade, Texas Central has encountered considerable opposition from landowners whose property would be needed to build the rail line. The main question was whether or not Texas Central could use eminent domain to obtain the properties. Finally, the The Texas Supreme Court allowed Texas Central to compel landowners to sell.
Yet three months after the Supreme Court rulings, there is little to no indication of project activity.
As a result, the landowner plaintiffs, pushed back in the Texas Supreme Court, are now seeking clarification on the status of the project. As reported in The Texanattorney Patrick McShan of the law firm Beckham Portela (Dallas), representing the landowners, wrote to Robert Neblett of Jackson Walker LLP (representing Central Texas) for answers to questions related to the project.
In the September 29 letter, McShan provides a recap of the Texas Central project, noting that Carlos Aguillar has resigned as CEO and that the entire Texas Central board has been disbanded. He cites a report that "the project has entered a hibernation phase in search of funding". At the same time, the railroad would be behind on property taxes in eight counties. Additionally, McShan reports that:
"…the toll-free hotline (1-844-TX-TRAIN) once reserved for landowner inquiries has been offline for months. Texas Central has also not answered its main office number in months. Late payment notices sent to the address listed for Texas Central in the records of the Department of State are returned undeliverable. The Dallas office address listed on the Texas Central website – 1400 Botham Jean Blvd – is the address of the Dallas Police Department. Texas Central's Houston office, located at 1021 Main St, Suite 1570, is currently available for lease. These are not signs that any company is moving forward with plans to build a more than $30 billion, 240-mile-long high-speed rail line, the first of its kind.
McShan maintains that "Texas Central is no longer pursuing construction of the project" and states that Texas Central will never be able to raise the $30 billion it needs to build the project (emphasis in original).
The letter expresses this fundamental concern: "…our customers and other affected property owners who may wish to sell or refinance their property must first disclose that their property will be affected by the project should it proceed. This stigmatizes and depreciates the value of their property. It interferes with the rights of landowners to freely use and enjoy their property. This harms the landowners affected, plain and simple.
McShan claims that: To prevent further damage to affected landowners, Texas Central must publicly declare the project complete. (emphasis in original). Alternatively, if Texas Central did not publicly admit the project was complete, it says that If Texas Central does not state that it no longer intends to build the project, it must answer questions regarding its current plans and intentions.
McShan continued that "if Texas Central is unwilling to publicly state that it no longer intends to construct the project or, alternatively, provide full and complete answers to the above questions, we intend to file a motion under Rule 202 to investigate potential claims against Texas Central. ."
According The Texan a Rule 202 petition would allow property owners to file (under oath) Texas Central to "investigate a potential claim or lawsuit".
McShan's letter also suggests that "Texas does not want to experience a repeat of the ongoing high-speed rail disaster in California."
California's high-speed rail project has increased projected costs by $45 billion in 2008, on the eve of a statewide bond vote, up to $120 billion in 2022, an increase of nearly 170%. It is well above 30% inflation over the period. Also, the current estimate does not include the promised expansions to Sacramento and San Diego, which were included in the 2008 projection (Note). A recent Analysis of the Hoover Institution by economist Lee Ohanian found that project costs are now around $200 million per mile.
Already, the Texas Central Railway has also seen a significant increase in costs, from the initial $10 billion to $30 billion in 2020. This 200% cost increase significantly exceeds the 13% inflation rate over the period. .
There is, however, a big difference between California and Texas. In California, much of the rising costs of high-speed rail will be borne by state taxpayers. This is not the case in Texas, where in 2017 lawmakers enacted a ban on state funding of high-speed rail.
The question now, as posed by the plaintiff landowners, is whether the high-speed rail project continues or can ever proceed without a new source of funding outside of Texas taxpayers.
Note: Joseph Vranich and I have co-authored public policy reports on the California high-speed rail project, such as The California High-Speed ​​Rail Proposal: A Due Diligence Report (2008) and California High Speed ​​Rail System: An Updated Due Diligence Report (2013).
---
Wendell Cox is director of Demography, an international public policy firm located in the St. Louis metropolitan area. He is a founding principal investigator at Urban Reform InstituteHouston, Principal Investigator at Frontier Center for Public Policy in Winnipeg and a member of the advisory board of the Chapman University Center for Demography and Policy in Orange, California. He was a visiting professor at National Conservatory of Arts and Crafts in Paris. His main interests are economics, the fight against poverty, demography, urban policy and transport. He is co-author of the annual review Demographia International Housing Affordability Survey and author of Demography World Urban Areas.
Mayor Tom Bradley appointed him to three terms on the Los Angeles County Transportation Commission (1977-1985) and Speaker of the House Newt Gingrich appointed him to the Amtrak Reform Board, completing the term unexpired of New Jersey Governor Christine Todd Whitman (1999-2002). He is author of War on Dreams: How Anti-Spread Politics Threatens Quality of Life and Towards more prosperous cities: a scoping essay on urban areas, transport, planning and dimensions of sustainability.
Pictured: Texas State Capitol in Austin, Texas. Source: Wikimedia licensed under CC 3.0.