Thai section of high-speed train to Laos and China to be completed by 2028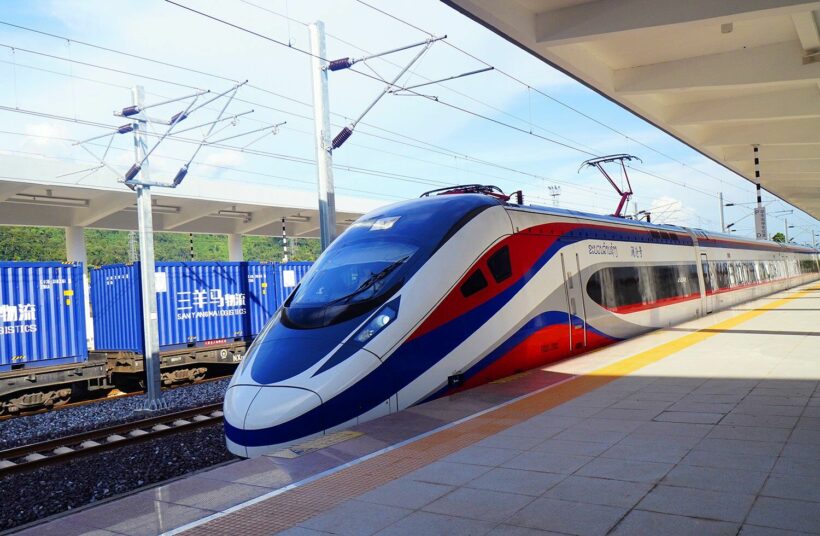 The government has said that by 2028 it will have completed its part of a long-delayed high-speed rail system linking Thailand with China and Laos.
The first of two phases of the 434 billion baht project will be completed by 2026, officials say.
According to the director general of the Ministry of Rail Transport, Pichet Kunadhamraks, 12% of the first floor is built, and Thailand hopes to have a test by 2026 and an official opening in 2027.
The tracks in Thailand will cover a distance of 609 kilometers from Bangkok to Nong Khai, a province on the country's northeast border with Laos, where a bridge over the Mekong will be developed to connect to China's high-speed rail system. -Laos.
The 253 kilometer road, with a budget of 180 billion baht, will connect the Thai capital to the Isan province of Nakhon Ratchasima.
The second phase, which would cover 356 kilometers and cost 254 billion baht, will continue northeast to the Laos border.
Following a meeting between Thai Prime Minister Prayuth Chan-Ocha and Chinese Foreign Minister Wang Yi on Tuesday, Thailand renewed its commitment to the project, originally proposed in 2014 as part of China's initiative " Belt and Road".
According to the director general of the Department of East Asian Affairs at Thailand's foreign ministry, there have been some downturns, including the Covid pandemic and contractual disagreements, but everything is now "very shiny".
"Some procedural steps have caused delays, but we are making steady progress. The Thai government highlights the importance of this project as we support regional connectivity.
In order to connect with China, Laos spent around $6 billion to open a railway line last December.
THE SOURCE: Bloomberg