To restore public confidence, Sound Transit is expected to open Eastside light rail stations in 2023 as planned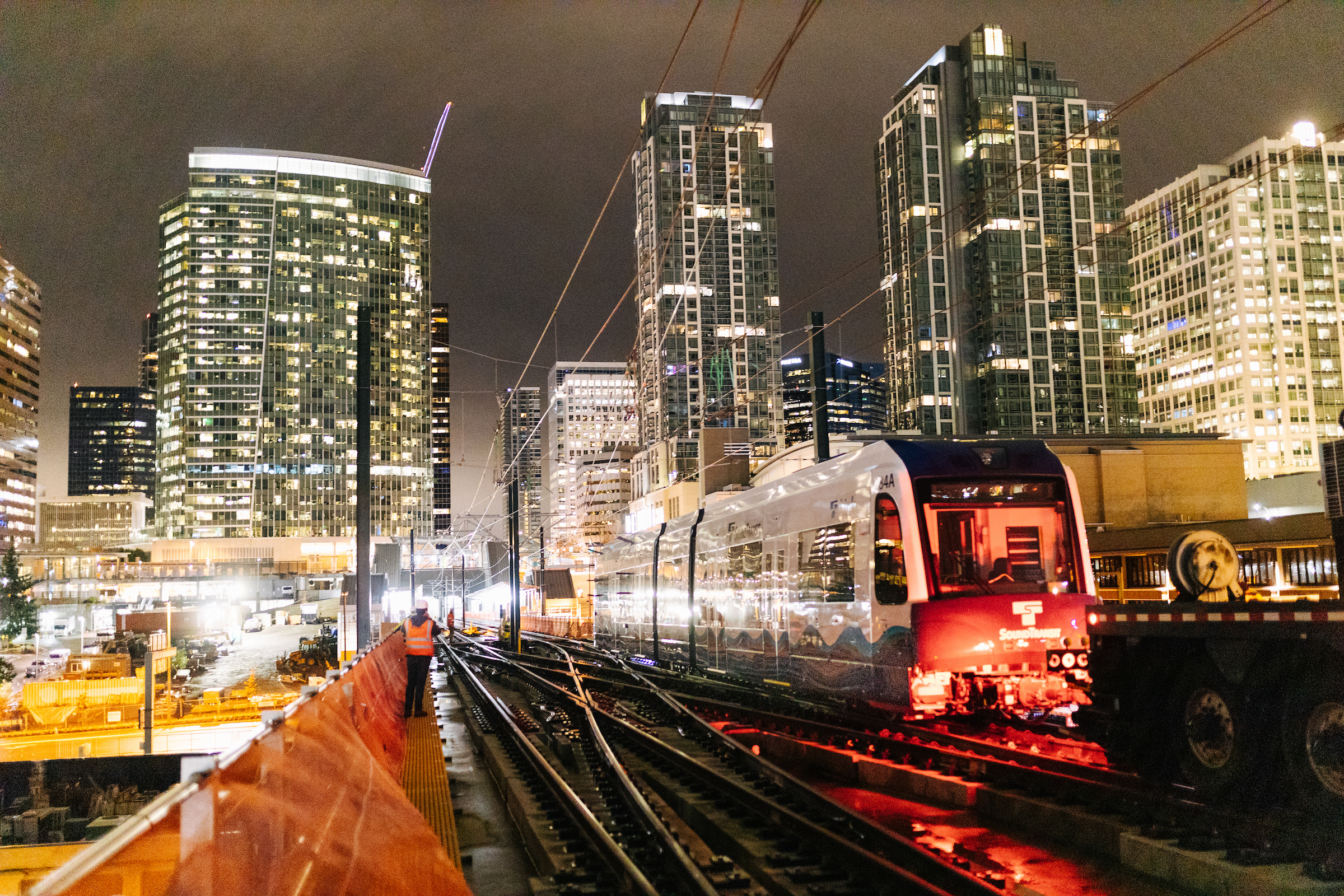 As a bustling region home to more than four million people, Central Puget Sound deserves a high-quality public transit system to get us around safely and sustainably. In turn, our region deserves a high quality agency to manage the operations of this system and its continued expansion. To Complete streets Bellevue and Moving Redmondorganizations that advocate for people who walk, cycle, ride and take public transit in our respective cities, we share The disappointment of King County Council Chairwoman Claudia Balducci in the announced postponement of the East Link light rail to 2024.
As organizations dedicated to ensuring the residents, workers and students of Bellevue and Redmond can get around, we are extremely excited about the improved mobility that Line 2 will bring to thousands of people in the Eastside. Simply put, light rail will be a game-changer for Eastsiders – not only in how we connect to the wider region, but also in how we get around in our own communities. That's why we urge Sound Transit to listen to Board Chair Claudia Balducci and do everything in its power to open light rail service at Eastside stations in 2023.
Even without direct service to Seattle as construction continues along the I-90 corridor, providing on-time light rail service between South Bellevue Station and Redmond Tech Station would improve mobility for thousands of commuters. 'Eastsiders. Workers at major employers in our region, such as Microsoft, Amazon and Meta, would have more direct access to their offices. Residents of our cities could take a direct train to Overlake Medical Center, improving access to all medical services housed there. A partial opening of the light rail would help familiarize Eastsiders with the larger transit system and develop a loyal passenger base who will be happy to ride the full system when it connects to Seattle in late 2024.
Operating an Eastside light rail system that is temporarily isolated from the rest of the network presents technical challenges, but we believe Sound Transit has the resources to realize this vision. The agency's Eastern Operations and Maintenance Facility (OMFE), located north of the Bellevue Spring District, can service eastern lanes and vehicle stock without needing to access facilities at west of the lake. Bus lines like the 550 could be shortened and restructured to terminate at South Bellevue Station, providing connections to Seattle that are akin to the shuttles the agency runs during station closings. By shortening journeys to better connect with open tram stations, the agency would also free up resources to be able to run these temporary shuttles more frequently.
When voters approved the Sound Transit 2 package in 2008, the measure that brought light rail to the Eastside, they were aware of the technical enterprise that would be required to realize the vision. After all, building a light rail on a pontoon bridge has never been done before, and it was understandable that some technical challenges might arise. However, voters were unprepared for the agency's lack of transparency that obscured construction issues that were known since 2019. Maintaining a 2023 opening date for Eastside stations can go a long way to restoring public trust in the agency at a time when it is sorely needed.
Our organizations are also looking to Bellevue, Redmond and King County to continue investing in station access projects for people who walk, cycle and ride. Critical transportation projects, such as the Eastrail extensions in Bellevue and the Overlake Village Station Bridge in Redmond, will significantly improve connections to light rail stations and should open as soon as possible.
However, it is crucial that we think of "station access" as extending beyond the immediate area around the light rail. With upcoming work in the Overlake and Wilburton neighbourhoods, our cities are each ready to make significant improvements to their cycling networks centered around these stations. Many projects have already started, such as the 156th Avenue NE Bike Path and a multi-use path on NE 40th Street in Redmond, and there is a great opportunity to improve mobility for an entire neighborhood by continuing to improve station access outside of the immediate station area.
The scale of transit expansion in our region is genuinely exciting, unprecedented and worthy of celebration. Construction difficulties certainly pose legitimate challenges to this expansion, but we hope that Sound Transit's new CEO, Julie Timm, will recognize this opportunity to restore public confidence and pursue an on-time opening of Eastside stations with all available resources. . This would then challenge our cities to keep pace by continuing to invest in safe and accessible transport infrastructure. Our vision is that in this race to build a better, more multimodal transportation system, Eastside residents will be the big winners.