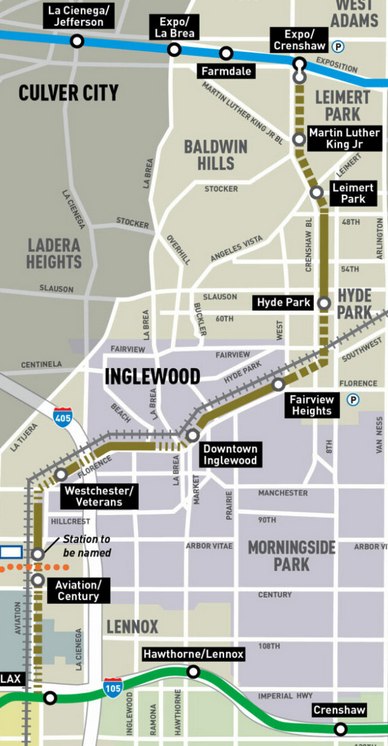 LOS ANGELES – LA Metro has achieved "substantial completion" of two of three segments of its Crenshaw/LAX light rail line, the transit agency said Wednesday. Substantial completion of the third segment is expected in the coming months as the line amines towards opening to the public in late summer 2022.
The milestone was achieved on the segments between the C (green) line connection and 48th Street in Inglewood. The portion of 48th Street at the connection with the E (Expo) line remains to be completed on the 8.5-mile project.
"Building the Crenshaw/LAX line has been a very complex undertaking, with many unique features that include all types of light rail elements, including underground, at-grade and overhead configurations, all designed to better serve these neighborhoods," said Metro's CEO. Stephanie Wiggins. "We look forward to beginning the pre-revenue testing phase and opening of this important infrastructure project that will deliver tremendous mobility benefits to the community."
As work continues on a station that will connect to the LAX Airport People Carrier still under construction, the line is set to open with seven of its eight new stations, with a bus bridge connection from Westchester Station/ Veterans at C Line Aviation. /LAX Station. The Aviation/Century station will not open until full operations begin, scheduled for the second half of 2023.