Watch Mayflower steam locomotive 61306 send grazing sheep into a frenzy as it zips through West Berkshire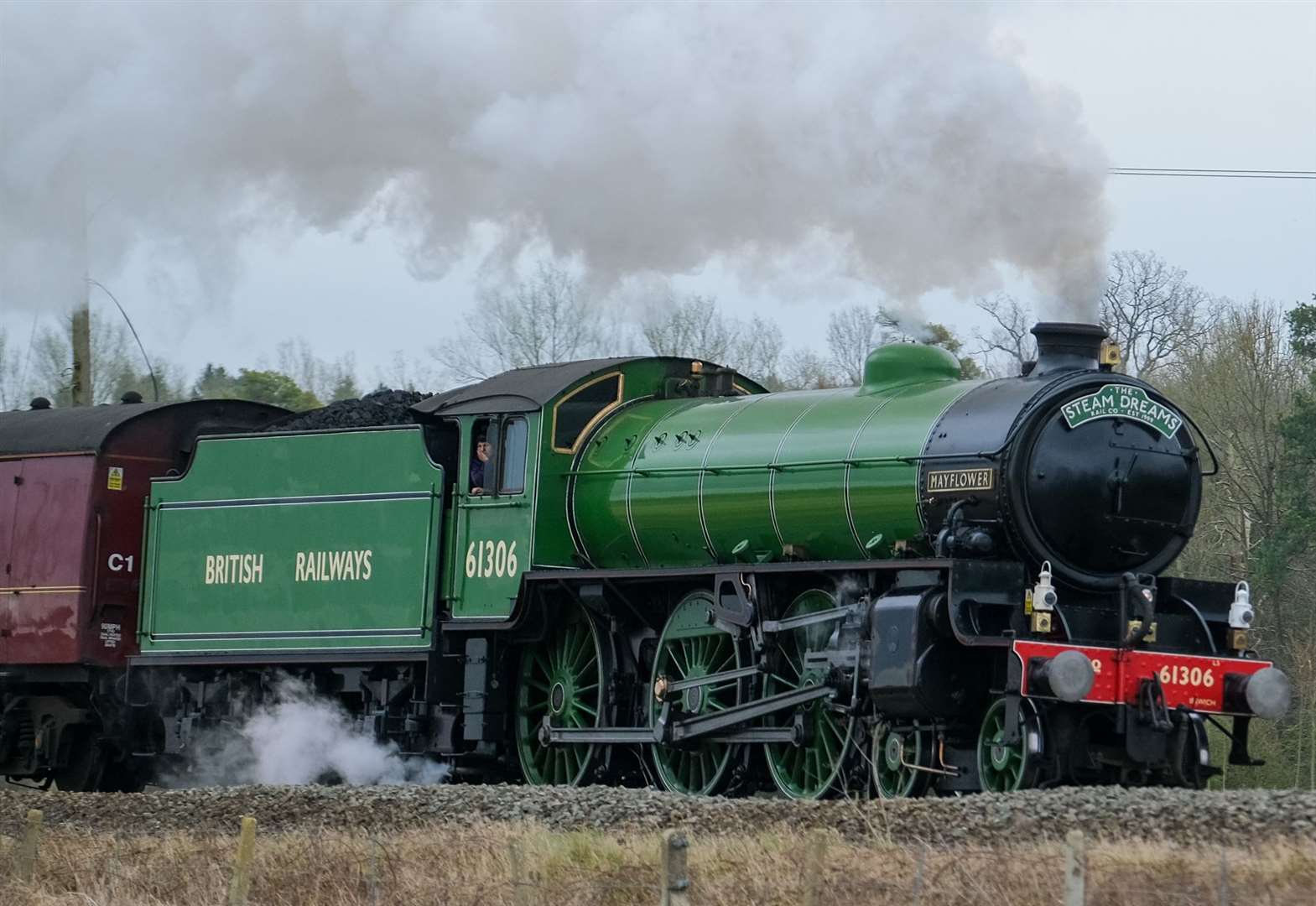 Mayflower steam locomotive 61306 wowed railway enthusiasts today as it traveled through West Berkshire between London and Bath.
One of two surviving Class B1 locomotives, the Mayflower was taking passengers on a day trip organized by rail excursion specialists Steam Dreams.
It was built in 1948 by the North British Locomotive Company in Glasgow, but was delivered after nationalization and acquired number 61306 by British Railways.
The engine had to stop at Newbury Racecourse en route to the West Country for a 'service'.
She remained immobilized on the platform for about 20 minutes while the water tank was filled to allow her to continue her journey.
The platform was packed with onlookers as they took advantage of the service stop to get a closer look at the gleaming green locomotive.
Watch the video which shows the Mayflower pulling into Newbury Racecourse station for its service stop and when the sound of its funnel startles some sheep grazing in the field beside the railway at Marsh Benham.
There will be another opportunity to spot the Mayflower on its return trip later today on Tuesday. It is due to pass through Newbury at 6.28pm, before having another service stop, this time at Theale, around 6.44pm, before heading to London at 7.14pm.
---
---